What's Happening? April 2017
April is our shoulder month between Spring and Summer. During this time, the rough winter seas begin to calm down, and the hotter weather starts — so beaches and water sports pick up as the month goes on. There are some agricultural fairs, fun family-oriented activities, and some food & drink festivals.
While there is almost always something interesting happening somewhere in Puerto Rico, there are a few special events each month that deserve a mention. Here are some highlights for April 2017.
April 1 to 5 – European Film Festival
Annual film festival featuring more than 25 European films, presented by the Puerto Rico French Alliance. Check their web site for more info.
April 8 – Tinglar Festival
The Tinglar Festival in Luquillo aims to promote awareness and conservation of the wonderful natural environment in this part of Puerto Rico. Every year, starting this time of year, hundreds of endangered leatherback turtles (tinglars) make their way to the shores of the Northeast Ecological Corridor to lay their eggs. This festival is fun for the whole family, with music, food, artisans, and educational presentations.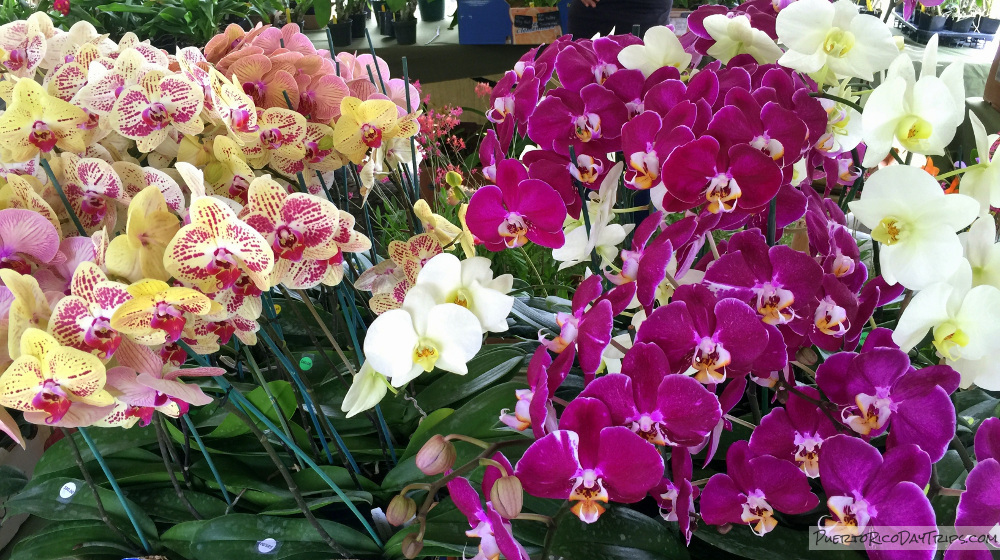 April 13 to 16 – Holy Week / Easter
Most everything on the island will be closed on Good Friday (14 April) and Easter Sunday (16 April). The forts in Old San Juan, El Yunque National Forest, and beaches are open. The Passion of Christ is played out in many towns across the island … most notably in Old San Juan and Luquillo.
April 14 – Passion Plays on Good Friday
Being a predominately Christian island, the traditional Lenten re-enactment of the Passion of Christ occurs in a number of towns across the island on Good Friday. These Passion Plays depict the last supper, Christ's trial, suffering, and death. They are often acted out following a route through the streets of the town, usually starting at the church on the town square. The ones we know about are:
Old San Juan – starting at the cathedral at 3pm
Arecibo – starting at the cathedral of San Felipe at 3pm, in the town plaza
Luquillo – starting at the San José Iglesia Catolica at 3pm, in the town plaza
April 15, 16, 22, & 23 – Free Admission to the Forts
El Morro and San Cristobal Forts in Old San Juan will be free to visit during National Park Week.
April 27 to 30 – Battle of 1797 Reenactment
In April 1797, San Juan was under siege by the British Royal Navy, and was nearly overtaken by the British Crown. However, Old San Juan was well defended by the colonial forces, especially by the Fixed Regiment of Puerto Rico, a military corps of soldiers born in the Island. This annual event commemorates the battle that protected San Juan. You can read what we have to say about it, or you can get more info from the Regimiento Fijo de Puerto Rico web site.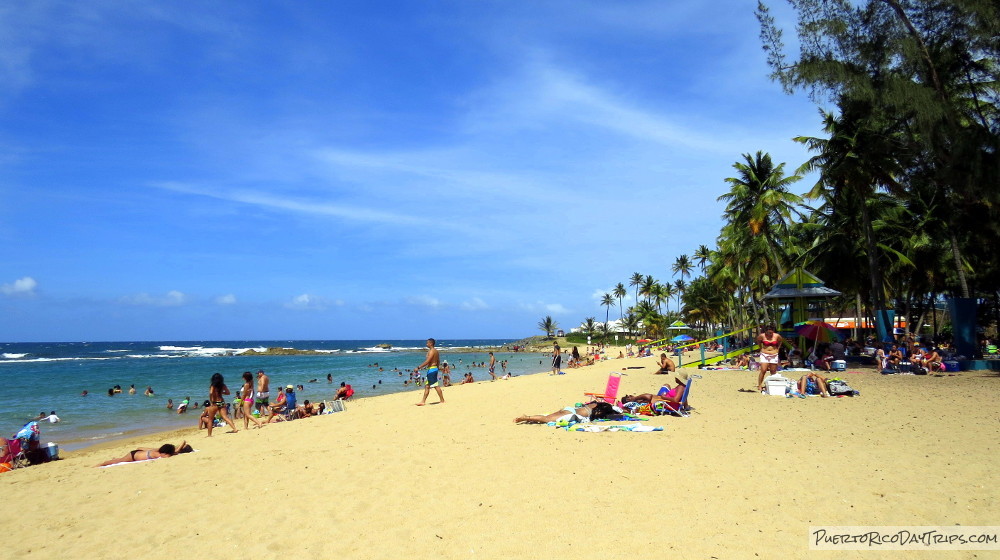 April 28 to 30 – Gastronómico Porta del Sol
This annual food festival is held at the Paseo del Litoral in Mayagüez. The main event features over a dozen chefs on Saturday. Check their web site for more info and ticket info.
April 28 to 30 – Festival del Apio (Celery Festival)
This festival in Barranquitas is a typical island agro festival, with music, food, fun for the kids, and entertainment.
Other Events
This is just a small subset of activities occurring this month. You can find more info about these events in our event calendar. As always, be sure to check our events calendar, Facebook page, or Twitter feed for other events happening this month and throughout the year all across the island.
PuertoRicoDayTrips.com assumes no responsibility regarding your safety when participating in the activities described in this article. Please use common sense! If your mother or that little voice in your head tells you that you are about to do something stupid … then don't do it!