Best Night to Do the Biobay Depends on the Moon
Posted on Mar 18th, 2008 by
Ray
• Updated on Oct 10th, 2012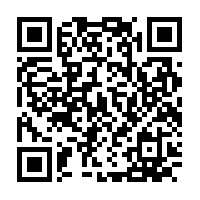 You can skip this intro and jump straight to the calendar →
When you visit Puerto Rico, one of the must-do things is a trip to one of our bioluminescent bays (or bio-bays). Whether you go to Laguna Grande in Fajardo in a kayak, Laguna Grande in an electric boat, Laguna Grande on a walking tour, Mosquito Bay in Vieques, or La Parguera in Lajas, you're sure to have an experience that you will never forget.
In case you want to try to capture some memories of the biobay in pictures, we've written a primer for taking photos in the biobay. Note that you'll need a camera with lots of manual settings — you'll need to be able to control the length of exposure, the aperture setting (f-stop), and the ISO/ASA film speed setting.
The health of the biobays is measured by the number of dinoflagellates per unit of water. That measure translates into how "bright" the bay will be. Mosquito Bay is the most healthy. La Parguera is the least healthy. The Department of Natural Resources has taken steps to maintain and improve the health of Laguna Grande.
In any case, the biobay is best experienced on a cloudy or moonless night. While we can't predict if there will be clouds, we can do a pretty good job of predicting the phase of the moon and the time the moon rises. Those are the main two factors that come into play. In general, it's best to avoid the 5 to 8 nights prior to the full moon.
The better bio-bay tour operators will be able to tell you in advance if the night you've chosen will be a good night, with regard to the phase of the moon and moonrise. Many operators will not even conduct tours on less-than-optimal nights. Others will bring a tarp to use to block out the moonlight.
To help you with your planning, we're providing the calendar below which indicates the new and full moons, and our opinion of which nights will be better or than others.
| | | | | | | | | | | | | | | | | |
| --- | --- | --- | --- | --- | --- | --- | --- | --- | --- | --- | --- | --- | --- | --- | --- | --- |
| | New Moon | | | Best | | | Good | | | Fair | | | Bad | | | Full Moon |
| | | | | | | | | |
| --- | --- | --- | --- | --- | --- | --- | --- | --- |
| | Fair Early, Bad Later | | | Best Early, Good Later | | | Good Early, Fair Later | |
MAY 2013
S
M
T
W
T
F
S
1
2
3
4
5
6
7
8
9
10
11
12
13
14
15
16
17
18
19
20
21
22
23
24
25
26
27
28
29
30
31

JUN 2013
S
M
T
W
T
F
S
1
2
3
4
5
6
7
8
9
10
11
12
13
14
15
16
17
18
19
20
21
22
23
24
25
26
27
28
29
30

JUL 2013
S
M
T
W
T
F
S
1
2
3
4
5
6
7
8
9
10
11
12
13
14
15
16
17
18
19
20
21
22
23
24
25
26
27
28
29
30
31

AUG 2013
S
M
T
W
T
F
S
1
2
3
4
5
6
7
8
9
10
11
12
13
14
15
16
17
18
19
20
21
22
23
24
25
26
27
28
29
30
31

SEP 2013
S
M
T
W
T
F
S
1
2
3
4
5
6
7
8
9
10
11
12
13
14
15
16
17
18
19
20
21
22
23
24
25
26
27
28
29
30

OCT 2013
S
M
T
W
T
F
S
1
2
3
4
5
6
7
8
9
10
11
12
13
14
15
16
17
18
19
20
21
22
23
24
25
26
27
28
29
30
31

NOV 2013
S
M
T
W
T
F
S
1
2
3
4
5
6
7
8
9
10
11
12
13
14
15
16
17
18
19
20
21
22
23
24
25
26
27
28
29
30

DEC 2013
S
M
T
W
T
F
S
1
2
3
4
5
6
7
8
9
10
11
12
13
14
15
16
17
18
19
20
21
22
23
24
25
26
27
28
29
30
31

JAN 2014
S
M
T
W
T
F
S
1
2
3
4
5
6
7
8
9
10
11
12
13
14
15
16
17
18
19
20
21
22
23
24
25
26
27
28
29
30
31

FEB 2014
S
M
T
W
T
F
S
1
2
3
4
5
6
7
8
9
10
11
12
13
14
15
16
17
18
19
20
21
22
23
24
25
26
27
28

MAR 2014
S
M
T
W
T
F
S
1
2
3
4
5
6
7
8
9
10
11
12
13
14
15
16
17
18
19
20
21
22
23
24
25
26
27
28
29
30
31

APR 2014
S
M
T
W
T
F
S
1
2
3
4
5
6
7
8
9
10
11
12
13
14
15
16
17
18
19
20
21
22
23
24
25
26
27
28
29
30
| | | | | | | | | | | | | | | | | |
| --- | --- | --- | --- | --- | --- | --- | --- | --- | --- | --- | --- | --- | --- | --- | --- | --- |
| | New Moon | | | Best | | | Good | | | Fair | | | Bad | | | Full Moon |
| | | | | | | | | |
| --- | --- | --- | --- | --- | --- | --- | --- | --- |
| | Fair Early, Bad Later | | | Best Early, Good Later | | | Good Early, Fair Later | |