Spending An Evening In Old San Juan
Posted on Aug 15th, 2008 by
Gwenn
• Updated on May 7th, 2013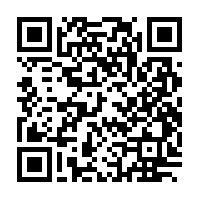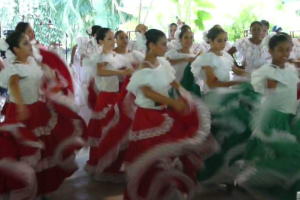 We get asked time and time again about things to do in Old San Juan in the evening. And you know what? There are actually lots of things to choose from!
We have done a self-guided walking tour, a guided night-time walking tour, ride a Segway, and have just gone out and have a drink. In addition to these ideas, we complied a list of live music and dance "shows" around town.
I'm not going to talk about the dance clubs in this article, though there are tons of great bars and dance clubs in and around Old San Juan to check out if you are in the mood to dance. Realize, most of these clubs don't get going until well after 11:00pm. It's in the clubs that you will find the Salsa, Merengue, Cha-Cha and Reggaton – the more popular of today's dances.
The setting of Old San Juan is historic city, so it's fitting that many of the shows are Flamenco, which reflect the history of the island, but you will find some other dances/music.
Various Nights
3D light show
A free 30 mins 3D light and sound show tells the story of Puerto Rico.
Where: Courtyard of the Cuartel de Ballaja (right across the street from El Morro Fort)
When: nights vary- check schedule , runs from 7pm-9pm every 45 mins or so
Cost: Free
Contact: check http://www.facebook.com/ballaja.mayor for the newest schedule

Monday Night

DARK

Tuesday Night

Live Jazz at Carli's Bistro

The owner of Carli's Bistro, Carli Munoz, is the ex-piano player for the Beach Boys. Carli plays Jazz on the acoustic grand piano most nights.
Where: Carli's Bistro, located on the first floor of the Banco Popular Building, corner of Recinto Sur and San Justo Streets in Old San Juan
When: Tuesday nights from 7:15pm until 10:00pm
Cost: no cover charge, dinner recommended
Contact: call 787-725-4927 for more info or reservations

Open Mic Poetry Readings

Open Microphone night for poetry readings. Bi-lingual.
Where: The Poet's Passage Cafe/Store in Old San Juan
When: Tuesday nights from 7:00pm until ?
Cost: Free
Contact: call for more info (787)567-9235

Wednesday Night

Live Jazz at Carli's and Jam Sesson

The owner of Carli's Bistro, Carli Munoz, is the ex-piano player for the Beach Boys. Carli plays Jazz on the acoustic grand piano most nights.
Where: Carli's Bistro, located on the first floor of the Banco Popular Building, corner of Recinto Sur and San Justo Streets in Old San Juan
When: Wednesday nights from 7:15pm until 9:00pm. Jam session starts at 9:00pm-bring your instrument.
Cost: no cover charge, dinner recommended
Contact: call 787-725-4927 for more info or reservations

Thursday Night

Live Jazz at Carli's Bistro

Carli plays Jazz on the acoustic grand piano, with special guests.
Where: Carl's Bistro, located on the first floor of the Banco Popular Building, corner of Recinto Sur and San Justo Streets in Old San Juan
When: Thursday nights from 7:15pm until 10:00pm
Cost: no cover charge, dinner recommended
Contact: call 787-725-4927 for more info or reservations

Live Music Bohemio

Where: Old Harbor Brewery on corner of Recinto Sur and Tizol St in Old San Juan
When: Thursday nights from 9:00pm until ?
Cost: no cover charge, dinner recommended
Contact: call 787-721-2100 for more information

Nocturnos de Museo- Night at the Museum and music

Where: The Museum of the Americas, on the 2nd floor of the Ballaja Barricks in OSJ
When: 3rd Thursday of the month from 6pm- 9:00pm
Cost: free
Contact: call 787-724-5052 for more information

Night Club

Night Club featuring 2 floors of music- live music 1st floor, House music (Hip/Hop, R&B, Reggaeton on 2nd floor
Where: Moreno's Spot, on Tetuan St, in Old San Juan
When: Thursday nights from 10:00pm until ? late
Cost: no cover charge,
Contact: call 787-724-5130 for more info

Friday Night

Flamenco Dance Show

Enjoy a free dance show with dinner featuring live music.
Where: Barrachina Restaurant, 104 Fortaleza Street in Old San Juan
When: Friday nights from 8:00pm until 9:00pm, dinner seating for show starts at 7pm
Cost: reservations for the dinner show are necessary
Contact: call 787-725-7912 for more information

Carli Munoz Jazz Trio at Carli's Bistro

Where: Carli's Bistro, located on the first floor of the Banco Popular Building, corner of Recinto Sur and San Justo Streets in Old San Juan
When: Friday nights starting around 8:00pm
Cost: usually no cover charge, dinner recommended
Contact: call 787-725-4927 for more info or reservations

Live Music Show

Featuring live music.
Where: The Parrot Club Restaurant, Fortaleza Street in Old San Juan
When: Friday nights from 8:00pm , with dinner seating or at the bar.
Cost: free for customers
Contact: call 787-725-7370 for more information

Night Club

Night Club featuring 2 floors of music- live music 1st floor, House music (Hip/Hop, R&B, Reggeton) on 2nd floor
Where: Moreno's Spot, on Tetuan St, in Old San Juan
When:Friday nights from 10:00pm until ? late
Cost: no cover charge,
Contact: call 787-724-5130 for more info

La Rumba Party Cruise

Where: San Juan Bay – departs from Plaza Darsena right by La Casita in Old San Juan
When: Friday nights at 10:30pm, 12:30am and 2:30am
Cost: adults $15, children (over 6 years old) $7, seniors $10
Contact: call 787-375-5211 or 787-525-1288 for more info

Flamenco Dance Show

Where: Rosa de Triana Tapas Bar & Restaurant, 72 Caleta de San Juan (across from El Convento Hotel and the Cathedral) in Old San Juan
When: Friday nights at 8:30pm
Cost: dinner recommended
Contact: call 787-722-1144 for more information

Live Music Bohemio

Where: Old Harbour Brewery in Old San Juan
When: Friday nights from 9:00pm until ?
Cost: no cover charge, dinner recommended
Contact: call 787-721-2100 for more information

Live Jazz Music

Where: Cafe la Princesa, on Paseo la Princesa
When: Friday nights from 8:00pm until 12:00pm
Cost: no cover charge, dinner recommended
Contact: call 787-724-2930 for more information

Flamenco Dance Show

Where: Triana Tapas & Flamenco Restaurant, 251 Recinto Sur in Old San Juan
When: Friday nights at 8:30pm
Cost: dinner recommended
Contact: call 787 725 8819 for more information

Live Music Jazz

Where: Old Harbour Brewery in Old San Juan
When: Saturday nights from 9:00pm until ?
Cost: no cover charge, dinner recommended
Contact: call 787-721-2100 for more information

Live Music Show

Featuring live music.
Where: The Parrot Club Restaurant, Fortaleza Street in Old San Juan
When: Saturday nights from 8:00pm , with dinner seating or at the bar.
Cost: free for customers
Contact: call 787-725-7370 for more information

Flamenco Dance Show

Enjoy a free dance show with dinner featuring live music.
Where: Barrachina Restaurant, 104 Fortaleza Street in Old San Juan
When: Saturday nights from 8:00pm until 9:00pm, seating for dinner show starts at 7pm
Cost: reservations for dinner show are necessary
Contact: call 787-725-7912 for more information

Flamenco Dance Show

Where: Triana Tapas & Flamenco Restaurant, 251 Recinto Sur in Old San Juan
When: Saturday nights at 8:30pm
Cost: dinner recommended
Contact: call 787 725 8819 for more information

Live Jazz

Live Jazz music- 1st floor
Where: Moreno's Spot, on Tetuan St, in Old San Juan
When: Saturday nights from 8pm
Cost: no cover charge,
Contact: call 787-724-5130 or 787-705-8781 for more info

Night Club

Night Club featuring 2 floors of music- live music 1st floor, House music (Hip/Hop, R&B, Reggeton on 2nd floor
Where: Moreno's Spot, on Tetuan St, in Old San Juan
When: Saturday nights from 10:00pm until ? late
Cost: no cover charge,
Contact: call 787-724-5130 for more info

Carli Munoz Jazz Trio at Carli's Bistro

Where: Carli's Bistro, located on the first floor of the Banco Popular Building, corner of Recinto Sur and San Justo Streets in Old San Juan
When: Saturday nights starting around 8:00pm
Cost: usually no cover charge, dinner recommended
Contact: call 787-725-4927 for more info or reservations

Live Jazz Music

Where: Cafe la Princesa, on Paseo la Princesa
When: Saturday nights from 8:00pm until 11:00pm
Cost: no cover charge, dinner recommended
Contact: call 787-724-2930 for more information

La Rumba Party Cruise

La Rumba is a Floating Night Club featuring a full service liquor bar.
Where: San Juan Bay – departs from Plaza Darsenas right by La Casita in Old San Juan
When: Saturday nights at 9:30pm, 11:30pm, 1am, 2:30am
Cost: adults $15, children (over 6 years old) $7, seniors $10
Contact: call 787-375-5211 or 787-525-1288 for more info

Sunday Night

Live Music Show

Featuring live music.
Where: Toro Salao, Calle Tetuan in Old San Juan
When: Sunday nights from 8:00pm
Cost: $39 for dinner and show,$20 pp for just the show
Contact: call 787-722-3330 for more information

Romantic Sunsets Trio Concerts

Only on the last Sunday of the month. This is an enjoyable evening attended by many older locals who all dance and sing along. Presented by the Puerto Rico Tourism Company.
Where: Plaza Darsena, on the waterfront next to La Casita in Old San Juan
When: Sunday nights from 5:30pm – 8pm.
Cost: free

Live Salsa Music

Where: On Paseo la Princesa, sponsered by Cafe la Princesa
When: Sundays from 3:00pm until 5:00pm
Cost: no cover charge
Contact: call 787-724-2930 for more information

La Rumba Party Cruise

La Rumba is a Floating Night Club featuring a full service liquor bar.
Where: San Juan Bay – departs from Plaza Darsenas right by La Casita in Old San Juan
When: Sunday nights at 7:30pm, 9:30pm, and 11:30pm
Cost: adults $15, children (over 6 years old) $7, seniors $10
Contact: call 787-375-5211 or 787-525-1288 for more info