What's Happening? October 2016
October is generally a slow month here in Puerto Rico. We're at the lowest point of our "low season" for tourists, and many businesses that depend on tourism cut back their hours either to take their own vacations, or to do their "annual maintenance" that they can't get accomplished during the busy times of year. There are still plenty of things to do this month, maybe the best of which is to enjoy some quiet time on one of our many beautiful beaches.
While there is always something fun happening somewhere in Puerto Rico, there are a few special events each month that deserve a mention. Here are some highlights for October 2016.
October 1 to 30: House of Phobia
This annual Halloween haunted house attraction returns at the Wildlife Museum in San Juan. Open Fridays, Saturdays and Sundays. More info on their Facebook page.
October 1 to 31: Psycho Circus 3D Haunted Attraction
Another annual Halloween event returns at the The Outlet 66 Mall in Canóvanas with 3D effects. Open Fridays, Saturdays and Sundays. More info on their Facebook page.
October 6 to 23: Casa Bavaria Oktoberfest
Annual Oktoberfest celebration, with happy hour on Thursdays and Fridays, and live music on Fridays, Saturdays, and Sundays in October. At Casa Bavaria in Morovis. Free admission. More info on their Facebook page.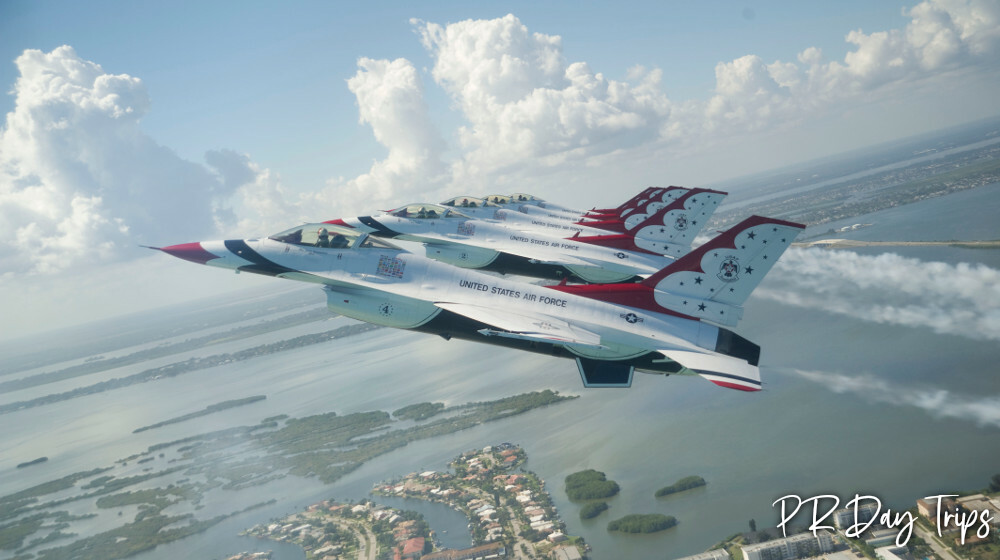 October 8 & 9: USAF Thunderbirds Air Show
The United States Air Force (USAF) Air Demonstration Squadron, the Thunderbirds, bring their sharply choreographed aerobatics to the sky above El Morro and Old San Juan to showcase some of the maximum capabilities of the F-16 Fighting Falcon – the Air Force's premier multi-role fighter jet. Shows are scheduled from 2pm to 4pm on both days. (The fighter jet photo is from the USAF Thunderbirds web site.)
October 14: Rincón Fest
Enjoy mojitos, paella, and other local fare. Browse the works of local artisans. Groove to the music of the 70′s. Participating resturants and chefs include Chef Alex Perichi from Hacienda Perichi's, Chef Christopher Hernández from The Beach House Restaurant, and Chef Michael Caro from Creole Caterings. The fun starts at 6pm in Plaza de la Amistad in Rincón, and admission is free.
October 20 to 23: Cirque du Soleil Ovo
Thrill to this Cirque du Soleil performance inspired by the world of insects, with the movement of life permeating the entire show — with creatures flying, leaping, bounding, and crawling. The score was inspired by the music of Brazil. At the Coliseo de Puerto Rico in San Juan. Details on their web site.
October 27: Winter Baseball League Starts
Over 99 games are scheduled for the 2016-2017 season, which kicks off on October 27. Come out and support your favorite of the 5 teams playing this season. Check out our winter baseball league article for details.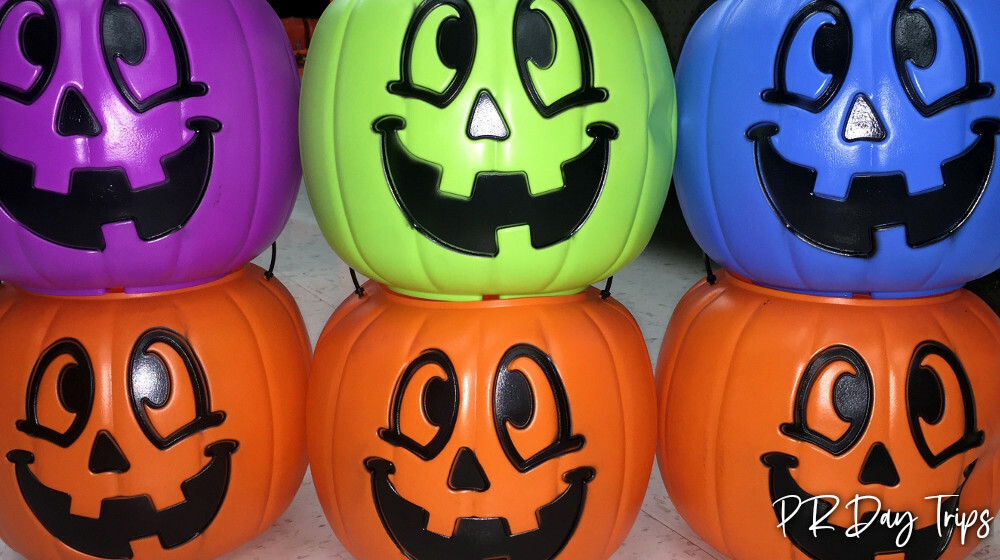 October 29 to 31: Celebrate Halloween at the Mall
Join in the Halloween fun at a number of the local malls for trick-or-treating, shows, face painting, and more. Participating malls include Mall of San Juan in San Juan (every Friday/Saturday/Sunday in October), San Patricio Mall in Guaynabo, Plaza Río Hondo in Bayamón, Plaza del Sol in Bayamón, and The Outlets at Montehiedra in Cupey, among others.

October 30: 5K "Ruta por el Arte"
This 5K is a benefit event for the Museo de Artes de Puerto Rico. The route goes past the various outdoor art installations in the Santurce area. All funds raised by this event will benefit MAPR's education, exhibitions, and community programs. More info on their web site.
Other Events
This is just a small subset of activities occurring this month. As always, be sure to check our events calendar, Facebook page, or Twitter feed for other events happening this month and throughout the year all across the island.
PuertoRicoDayTrips.com assumes no responsibility regarding your safety when participating in the activities described in this article. Please use common sense! If your mother or that little voice in your head tells you that you are about to do something stupid … then don't do it!