Saborea Puerto Rico 2018
SAVE THE DATE! Saborea 2018 will be held on April 5-8, 2018! I will update info when I get it! Some events will be at Ventana Al Mar this year
Food, glorious food … Drinks … Cooking technique & recipe demonstrations by famous local & international chefs … Live entertainment … All in a glorious ocean-front setting.
That is what you will experience at the 8th annual Saborea Puerto Rico "A Culinary Extravaganza".
It will be held April 5-8, 2018. The big event on the weekend is at the Escambron Beach in Old San Juan. We have gone for the past couple of years, and we've really enjoyed ourselves. So you know that we will be there again this year!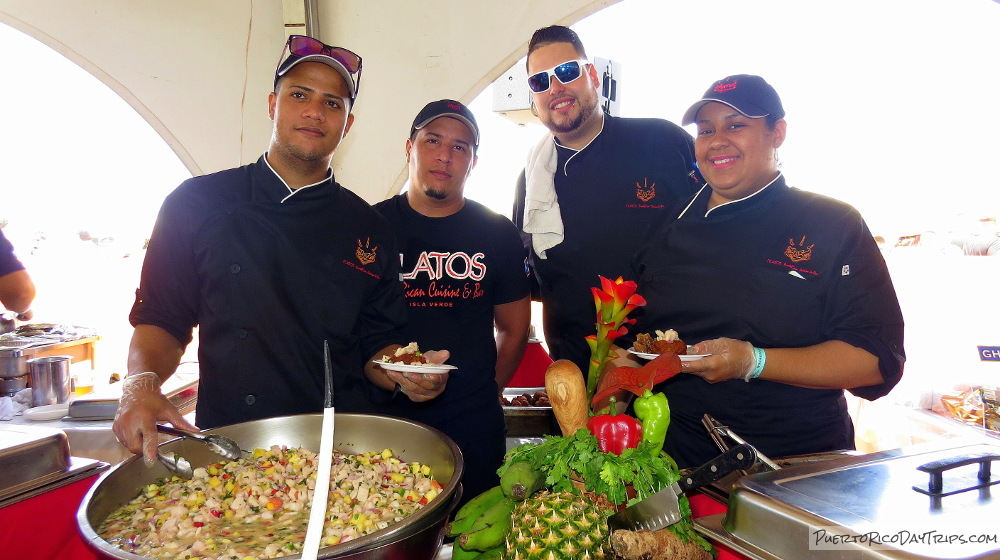 What to Expect
On the weekend, your all-inclusive pass to Saborea Village will give you the opportunity to taste some of the yummiest food that local restaurant chefs have to offer. Each day, about 30 chefs from local restaurants flaunt their stuff, along with a number of other local-food-brand sponsors.
The chefs sometimes make things from their regular menu, or sometimes they create something special just for this day. There is also a wide range of rums (of course, thanks to the Rums of Puerto Rico), wines, beer, and a few other liquors to taste. And throughout the day there are cooking demonstrations with many local and international celebrities (some are from the Food Network).
This is an adults-only experience, and it's not recommended for kids under 5 years old. Kids under 17 years old must be accompanied by an adult. Strollers will not be permitted into the event.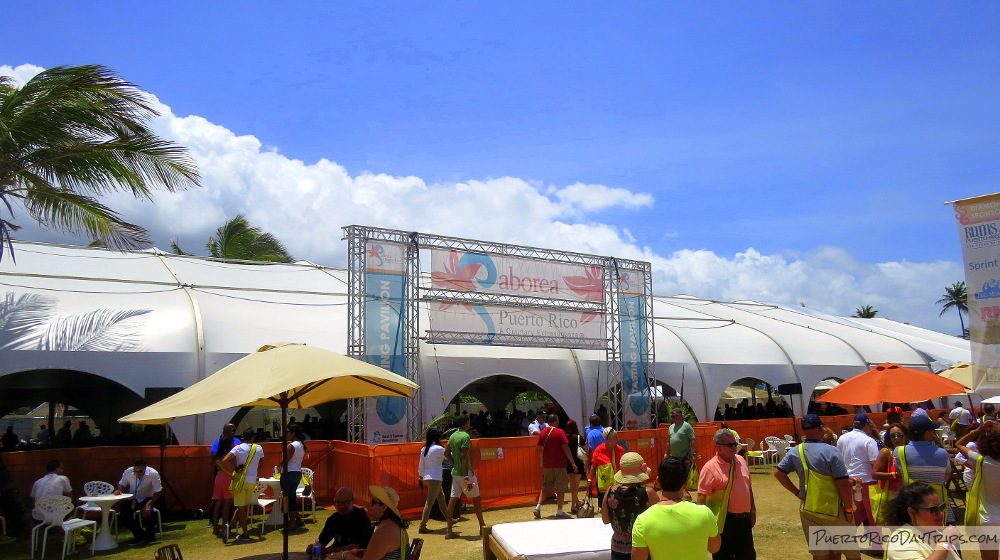 Our Experience in the Past
We arrived at Escambron Beach a little early, which worked out for us since we were able to get good parking. Once they opened, they immediately started giving us free stuff (like wine glasses, product samples, other goodies and a bag to carry it all).
The main pavilion opens at about 1pm, you can enjoy the tents set up along the waterfront, overlooking the ocean. We started out by getting a quick massage from a local chiropractor, then we hit up some of the food tents to get some early samples.
Once they opened the main pavilion, we just went from table to table, eating and drinking our way through the whole tent. I think we tried just about everything, and we were stuffed!
It got more crowded as the day progressed, so there were lines to get to the tables. But that wasn't all bad — it gave us time to eat & drink what we already had in our hands and chat with the other people in line.
When we needed to take a breather, we watched the cooking demonstrations, or went outside to watch some of the entertainment (music and other things).
Throughout the day, representatives from a number of companies were walking around giving out free samples of their products.
All in all, we had a blast both days, and probably gained 5 pounds that weekend!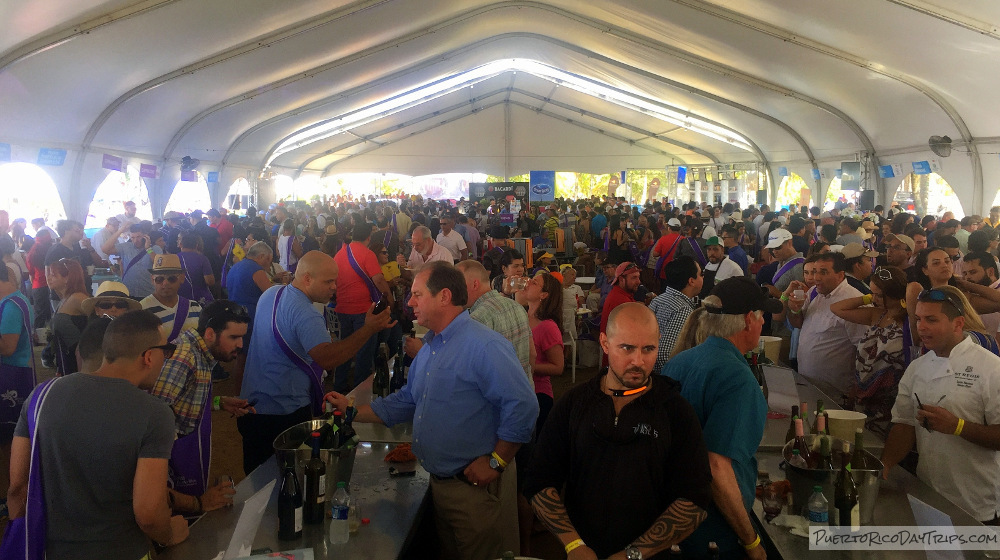 What's Happening for 2018 –
On Thursday night, from 6pm to 10:30pm, there will be the Bubbles & Bites event at Escambron Beach in Old San Juan. Guests will be able to mingle with their favorite local and international chefs. There will be live music and tapas-style food. $65/person. $15 discount if you pay with your Mastercard. Info on buying tickets for this event: Saborea web site. Advanced tickets needed, very limited!
On Friday night, from 7pm to 11pm, during A Privileged Taste of Saborea at Escambron Beach, 20 chefs will each host a 10-person table for a one-of-a-kind meal, paired with wine. Proceeds from this event will to to the Puerto Rico Hotel and Tourism Associations's Educational Fund for tourism employees. $150/person. $15 discount if you pay with your Mastercard. Info on buying tickets for this event: Saborea web site. Advanced tickets needed, very limited seating.
On Saturday & Sunday, from at 11am, Saborea Village is open for tasting of freshly prepared foods and spirits. The venue is open until 7:30pm on Saturday and 6:00pm on Sunday. The Tasting Pavilion is open 1pm to 5pm. $85/person. $17 discount if you pay with your MasterCard. Not recommended for kids under 5 years old.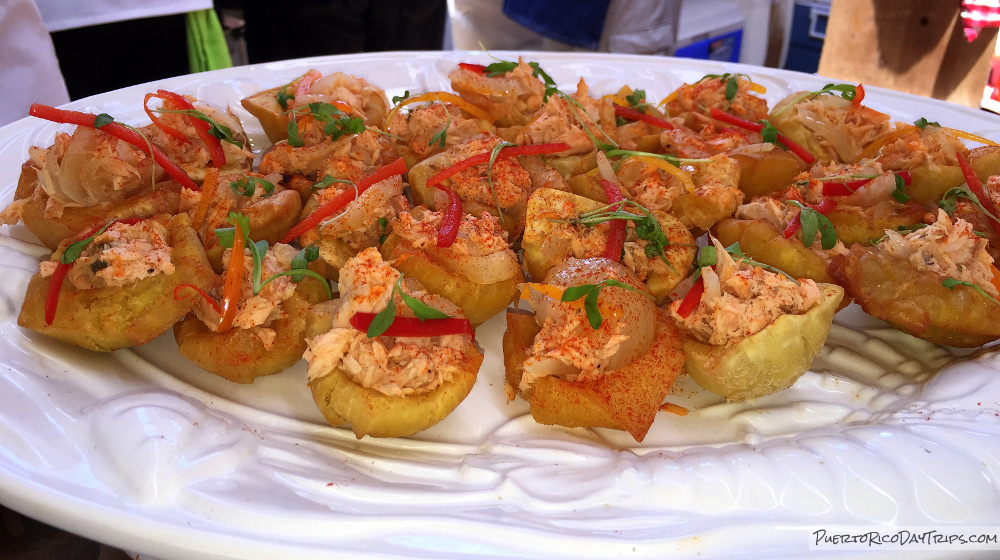 Details
Tickets may be purchased online at TicketCenter or by calling 787.792.5000
Dress Code — Casual attire. The event is outdoors, under tents, so dress for the high daytime temperatures. The event is on grass and sand, so flat shoes are recommended (no heels!).
Apply sunscreen — You will be outside in the sun a lot. A hat would not be a bad idea.
They had nice clean bathrooms, but be ready for a short wait for the ladies rooms.
This is an "adult" event. It is not recommended for kids under 5 years old. Visitors under 17 years old must be accompanied by an adult.
Parking is available at the Escambron Beach, across the street at the Parque Luis Munoz Rivera. Caribe Hilton and Paseo Caribe will have a special rate of about $11. You can walk to the event from all of these. There will also be free trolleys (thanks to the Municipio de San Juan) from the Hiram Bithorn Stadium from 11am-6pm to transport people parked here. They will make a few stops along the way to pick up in other area. I am not 100% sure, but I assume there will be signs for the stops in Sagrado Corazon, and Condado etc.
You can visit the Saborea web site for more information.
PuertoRicoDayTrips.com assumes no responsibility regarding your safety when participating in the activities described in this article. Please use common sense! If your mother or that little voice in your head tells you that you are about to do something stupid … then don't do it!