Salsa! Make a Few New Moves on Vacation
Posted on Jul 19th, 2009 by
Gwenn
• Updated on Mar 10th, 2015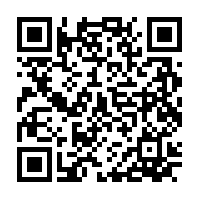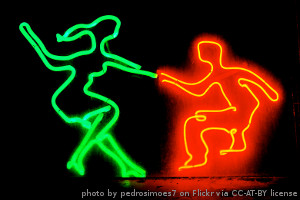 One thing you will quickly learn about Puerto Rico is that the people here like to dance! And they can really move! There are all different types of dance clubs, but you will always find Salsa music being played somewhere. And where there's music, there's almost always dancing!
Salsa is so popular in Puerto Rico that the World Salsa Congress & Salsa Open is held here every year in July and we fill Hiram Birthorn Stadium with dancers for National Day of Zalsa (Salsa) every March. Salsa is a sexy and fast dance — it is amazing to watch couples, who know what they are doing do this dance.
What? You Say You don't know how to Salsa?
Then you need some lessons! Bars and clubs offer lessons at different times throughout the week. They're open to everyone — from beginners to experienced salseros — and you don't have to worry about making a fool of yourself.
Let me tell you a little about myself …
I have no rhythm and am a horrible dancer!
I have lived in Puerto Rico a number of years now, and have attended a number of parties where people assume I know how to Salsa — which I don't!
I finally got tired of sitting it out at parties, looking like a party-pooper and decided to find some dance lessons and at least learn some of the basics. We went to a local dance club in Naguabo – "Palladio" which offers salsa/bachata dance lessons every Tuesday night starting at 7pm. But you can find lessons at other venues or on-line even.
So if I can learn it, so can you!
NOTE- THINGS CHANGE SO QUICKLY- Call ahead to make sure info is still accurate.
Lessons in the San Juan / Old San Juan Areas
There are a number of places in the tourist areas that have Salsa music and bands on different nights of the week, but not too many lessons are offered for beginners. You may want to try lessons by renting a DVD or downloading from YouTube before arriving in Puerto Rico, just to brush up on your steps!
Every Tuesday, Oceano lounge in Condado offers free salsa classes at 10pm. Info- 787-724-6300
Sometimes Nuyorican Cafe in Old San Juan may have salsa lessons on Wednesday from 9p-11p. Live salsa music at 11pm. Call 787-977-1276 or 787-366-5074 for info. Triana, Tapas & Flamenco on Recinto Sur on Old San Juan has salsa lessons and music every Tuesday and Wednesday. Call for more info 787-215-8818.
Clubs & Bars with Salsa Music
For all you salseros out there, who know what you are doing and are looking for some Salsa music, try these clubs. Remember to dress to impress (i.e no sneaker, shorts, etc.).Also note that things change all the time, so CALL FIRST for current information.
Saturday and Sundays
Guavate in Cayey. A number of lechonerias that all have live Salsa music during the day- from around 1pm -??. Lots of locals dancing, very casual.
Tuesday
Code Bar & Lounge, Hato Rey. 137 Roosevelt Ave. Call 787-225-5568 for info. Music and dancing from 8pm.

Wednesday

Nuyorican Cafe at 312 Calle San Francisco #312 in Old San Juan. Call 787-977-1276 or 787-366-5074 for info.Sometimes salsa lessons from 9pm-11pm. Dance music begins 11:00pm.
Redline bar and restaurant 210 Ave Eleanor Roosevelt (Hato Rey) San Juan. Call 787-963-0430 for info. Live music. 8pm- 12 midnight
Tardes de Salsa con Aroma de Café (Salsa Nights) Music with Salsa Masters and
friends. First Wednesday of the month at Plaza Santiago R. Palmer, Caguas. 6pm. Tel.
787-744-8833 ext.1833/1840.

Thursday

Cafe 8 at Bahía Urbana (in Old San Juan) Live Salsa band. Free admission. Door open at 7pm with drink specials. Live music from 9:30pm.
Cafe Tonita and/or Taberna Los Vazquez or others in La Placita, Santurce in Río Piedras. Dance music begins after 5:00pm.
Nuyorican Cafe at 312 Calle San Francisco #312 in Old San Juan. Call 787-977-1276 or 787-366-5074 for info. Dance music begins 11:00pm.
Vaca Brava in 253 Calle Recinto Sur in Old San Juan. DJ/Dance music begins at 8:30pm . (787) 723-3700

Friday

SJ Marriott Resort/Stellaris Casino in Red Coral Lounge. Call 787-722-7000 for info. Live dance music begins at 8:00pm.
Cafe Tonita (and others) in La Placita, Santurce in Río Piedras Call 787-725-4826 for info. Dance music begins at 5:00pm.
Nuyorican Cafe at 312 Calle San Francisco #312 in Old San Juan. Call 787-977-1276 or 787-366-5074 for info. Dance music begins 11:00pm.
Hotel El San Juan in Isla Verde, lobby bar , different latin music, sometimes live salsa bands. Call for more info 787-791-1000.
La Hoja Eco-bar (Santurce) Music starts 8:30pm. Free admission. 787-403-1175 1412 Ponce de León Ave Santurce.

Saturday

SJ Marriott Resort/Stellaris Casino in Red Coral Lounge. Call 787-722-7000 for info. Live dance music begins at 8:00pm.
Nuyorican Cafe at 312 Calle San Francisco in Old San Juan. Call 787-977-1276 or 787-366-5074 for info. Dance music begins 11:00pm.
Hotel El San Juan in Isla Verde, lobby bar , different latin music, sometimes live salsa bands> Call for more info 787-791-1000.

Sunday

Nuyorican Cafe at 312 Calle San Francisco #312 in Old San Juan. Call 787-977-1276 or 787-366-5074 for info. Dance music begins 10:00pm.
Courtyard by Marriot Lobby in Isla Verde. Call 787-368-8032 for info. Latin music begins at 3:00pm and band at 7pm.
El Balcón del Zumbador in Piñones (rt 187). They have Bomba/ Salsa music every Sunday from 5:00pm
Cafe la Princesa on Paseo la Princesa in Old San Juan. Call 787-724-2930 for info. Dance music from 3:00pm until 5:00pm