Flying Out of PR on AA? Be a Sato Escort & Help a Dog in Need
Posted on Jun 7th, 2009 by
Gwenn
• Updated on Mar 27th, 2012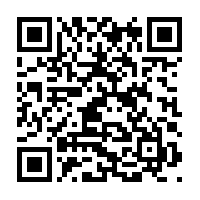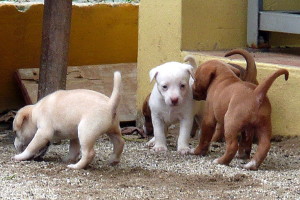 Anyone who visits Puerto Rico can't help but notice that we have a stray dog problem. These strays, which are usually mixed breed dogs, are locally called satos (that's local slang for "street dogs"). These scared, lonely, hungry and sometimes injured animals are everywhere around the island.
The stray problem is due to lack of education and affordable spay/neuter programs, along with inadequate animal control and animal shelters. So the animals are left to fend for themselves along streets and at beaches, where they multiply rapidly. Many get hit by cars or die of hunger. It is a heart-breaking situation.
But officials in Puerto Rico are finally seeing the light — there are now stronger laws against animal abuse, and new animal control units & shelters are being set up. Education about animal population control and low cost neutering are in the works. Hopefully these measures will help.
The Animals Need Your Help Now!
But the animals need help now. Currently, there are a number of wonderful, non-profit organizations on the island that help the animals. The Sato Project, Save a Sato, and Amigos de los Animales are just some of them. They rescue dogs from beaches, streets, or anywhere across the island of Puerto Rico. They give the dogs immediate food, veterinary care, shelter and lots of love. With the help of volunteers, these dogs are rehabilitated, sometimes at the facility, sometimes in foster homes. When the dogs are healthy and ready, they are sent to partner shelters in the continental US, where they get adopted into loving homes.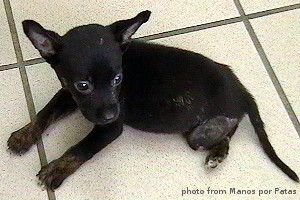 It is a wonderful program, but it has one major obstacle. Since 9/11, Federal law does not permit animals to travel on commercial flights without having a corresponding ticketed human passenger as an escort.
So sending the dogs is not simple any more — they need traveler's help. The dogs have to travel on someone's ticket as additional luggage.
Do you think that, maybe, you can help out and be that someone?
How Can I Be An Escort?
These organizations have made the process of being a dog escort very easy. There is no additional cost to you as the escort and it requires very little time or effort on your part. The organizations are 100% responsible for the dogs at all times — making sure they have all the necessary shots and paperwork, getting them to the airport, taking them through all the various inspections and taking care of them if the flights are delayed or canceled. The only thing you, as an escort, have to do is meet the representative of the rescue organization at the airport and present yourself to a ticket agent to confirm that you are actually going to be a passenger on the flight and that you are OK with the dogs being on your ticket.
What Airlines? What Cities?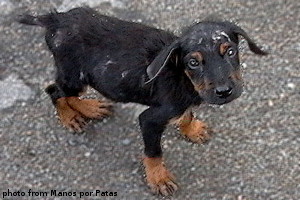 The organizations only use American Airlines to ship the dogs. Any AA-ticketed passenger over the age of 18 can be a dog escort. And each passenger can accompany more than one dog. Though these groups have sent the dogs all over the US, they usually need escorts on flights out of SJU that are going to the cities of Chicago, Hartford, Boston, Baltimore, Washington DC, Fort Lauderdale, Newark, Miami and Orlando. They need direct flights, but they may be able to work something out with any travel plan. So no matter where you are headed to on American Airlines, please contact them and see if you can help.
OK. So What Do I Need To Do?
You need to contact one of the rescue organizations here on the island and let them know your itinerary as soon as you have finalized your travel plans. You're best off contacting them a few weeks prior to your travel dates.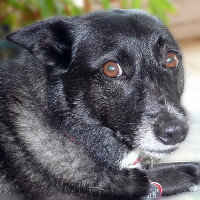 These groups all try to work together, so even if you contact one organization, they will share your info with the other groups on the island to see whose needs you can fill. They will each contact their shelter partners in the States to see if they can accept dogs on the day you're traveling. Many times, they might not know if one of the partner shelters can accept dogs until about one week before the flight date. So be patient — they are working busily to match you with dogs in need!
If your itinerary matches a dog's travel needs, someone will contact you to confirm. Since the dogs are added as checked baggage, it is good to let the rescue organization know how many bags you will be checking. Luckily, they can send up to seven crates per plane. And many times, more than one dog can go in each crate. Twig, from All Satos Rescue, tells me that it is possible to get up 20 dogs/puppies up to the states on one escort's ticket. That one person can really make a big difference.
Is That All I Have to Do?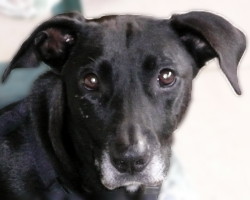 Yup. That's really the extent of your involvement. You contact the rescue organization to give them your travel and contact info. If they determine they have dogs to send to your destination, you'll meet them at the SJU airport on your departure date and say YES to the airline ticketing agent. That is it!
Upon your arrival to the destination city, you are free to get your own bags and leave. People from the receiving shelters will meet the flights at the other end and pick up the dogs. However, can you really resist stopping over to the crates to see "your" satos? It is really heart warming and rewarding to get their joyous thank you licks (from the dogs … not the people from the shelter!) and see their happy tails wagging, and knowing that you have been the person who helped get them a second chance at great a life.
I'm Gonna Do This! Who Do I Contact?
Contact any of the people in this list with your travel plans and email address.
Twig at All Satos Rescue
various volunteers at Save a Sato

I'm Not Flying on American Airlines. Is there Any Way I can Help out?

It costs $150 per crate to ship these dogs, which the rescue organization pays. If you would like to donate money to help defray these costs, I am sure any of the above rescue volunteers would be happy to help make that happen!

Thanks!

Many thanks to all traveler escorts who care enough to help, and all the wonderful people doing this rescue work. Special thanks go out to Twig at All Satos Rescue for her help with the details for this article and Ginny at Manos por Patas for some of the photos.

Save a Sato has a great website with all this information.