What's Happening? September 2016
With the month of September comes the official end of summer … kids are back in school, and visions of the upcoming holidays are beginning to show up in the stores. Here in Puerto Rico, we still have plenty going on from hot beach days, to food festivals, to coffee and chocolate, and film festivals. It's also the height of hurricane season, so keep an eye on our weather page where we'll keep you up to date on any storms that might be threatening the island.
While there is always something fun happening somewhere in Puerto Rico, there are a few special events each month that deserve a mention. Here are some highlights for September 2016.
September 1 to 7: San Juan International Film Festival
Film festival featuring films from around the world. At the Fine Arts Cinema in Miramar. Check their web site for more information and schedule of screenings.
September 10 to 11: Coffee & Chocolate Expo
The Coffee & Chocolate Expo -Puerto Rico- is the biggest exhibition of the coffee and chocolate industry in the Caribbean. The event's objective is to bring families, foodies and traders together, in enjoying the culture and flavors of these unique industries. At the Puerto Rico Convention Center in San Juan. Check their Facebook page or web site for more information.
September 16: Rincón Mojito & Paella Music Fest
A family-oriented event featuring mojitos, paella, artisans, and live music. Admission is free. At the Plaza de la Amistad in Rincón. Check their web site for more info.
September 18: Burger Fest San Juan
Enjoy the best burgers and house drinks from 25 restaurants, and live music, all for the price of admission ($29 per person, though discounts are available). At Bahía Urbana in Old San Juan. Check their Facebook page for more info.
September 18: East Comic Expo
This fun event features more than 70 local artists, art studios, artisans, kid-oriented activities, food, and music. At the Tomás Donas Coliseum in Fajardo. Check their Facebook page for more info.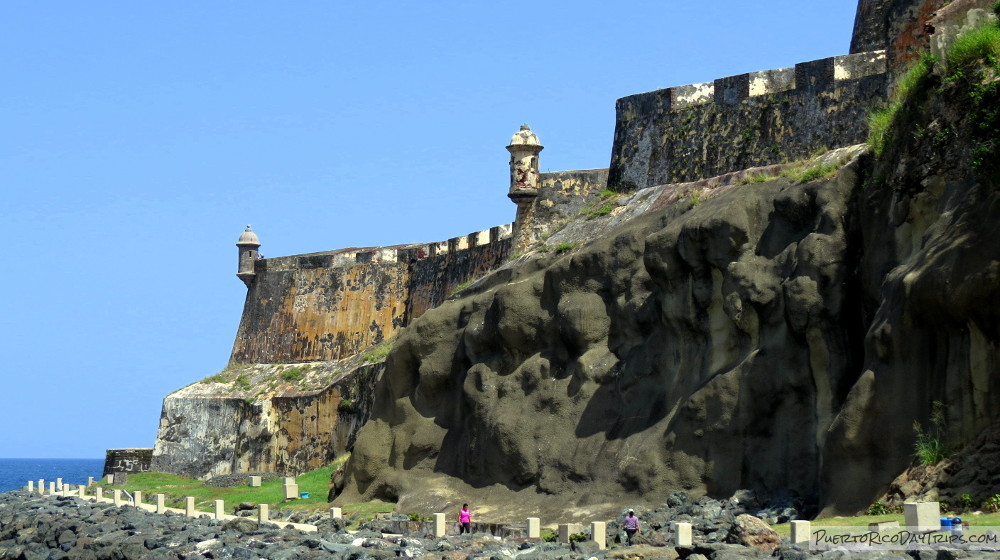 September 24: National Public Lands Day
National Public Lands Day is the nation's largest, single-day volunteer effort in support of public lands. Enjoy free admission to the San Juan National Historic Site (El Morro and Fort San Cristóbal) in Old San Juan, and El Yunque National Forest "El Portal" Visitor Center.
September 24: La Taberna Fest
Adult-oriented food and drink festival, with karaoke, pool tables, live music, and more. Ticket price includes all food and beverages. Check their Facebook page for more info.
September 29: Los Hermanos Castro Circus
This awesome family show will feature Clowns, Magicians, Tight Rope walkers, Contortionist, "The Elastic Man", Jugglers, "Dog Show", and the main attraction — the Globe of Death. At Fort Buchanan. Note that this is for military families only. You must show your valid DOD ID or MWR card with your ticket. Check the Fort Buchanan Facebook page for more info.
September 29 to October 2: Mayagüez Orchid Festival
Annual orchid show, sponsored by La Sociedad de Orquidistas de Mayagüez, featuring workshops, exhibits, sales, and more. Open during mall hours. Free admission.
Other Events
This is just a small subset of activities occurring this month. As always, be sure to check our events calendar, Facebook page, or Twitter feed for other events happening this month and throughout the year all across the island.
PuertoRicoDayTrips.com assumes no responsibility regarding your safety when participating in the activities described in this article. Please use common sense! If your mother or that little voice in your head tells you that you are about to do something stupid … then don't do it!