What's Happening? June 2023
The month of June … It's officially "summer" here on the island, beaches are in full swing, and tourist spots are getting more crowded. June is also the beginning of "hurricane season" … so keep an eye on our Weather Page where we'll post any information that you might need to know about active storms.
While there is almost always something interesting happening somewhere in Puerto Rico, there are a few special events each month that deserve a mention. Here are some highlights for June 2023.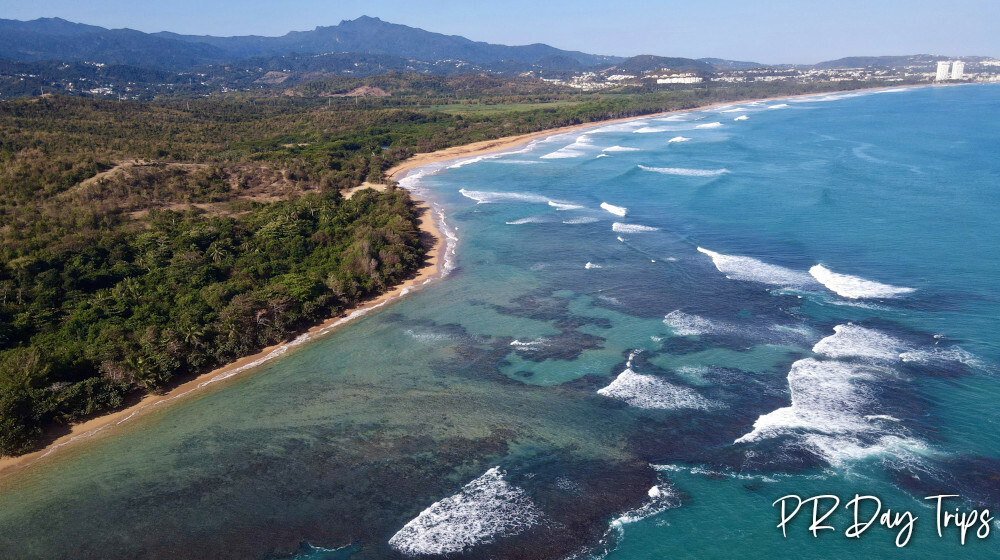 Various Weekends – Town Festivals
Town festivals are popular this month … they may honor the town's patron saint or the town's specialty food or agricultural produce. But they are all similar … there will be live music, food, artisans, and special activities with fun for the whole family. But each one is unique and has it's own flair.
June 2 to June 6: Celebración 200 Años Fundación De Quebradillas
June 9 to 11: Festival Jíbaro Comerieño
June 15 to 18: Fiestas Patronales de Dorado
June 17 to 18: Festival Jueyero de Guánica (Crab Festival)
June 3 to 4, 10 to 11, 17 to 18 & 24 to 25: Egea – The Park
This interactive, prehistoric exhibition is a family-oriented event, featuring animated dinosaurs and more! Located in Lajas on Carr 117 KM 7.6 (interior). Admission is by reservation only. For tickets and information, write to them on WhatsApp at 939-777-3310. Open Saturdays and Sundays, from 11:30am to 9:30pm. More info on Facebook.
June 4 (San Juan) & June 8 through 11 (Boquerón): Pride Festivals
Always a big party! The annual Puerto Rican LGBTTIQ Pride March will be held in Condado San Juan on June 4 (more info on Facebook), while the annual Pride Boquerón 2023 Festival will be held in Boquerón from June 8 to 11 (more info on Facebook).
Hamilton
This "limited engagement" of the award-winning musical will be returning to Puerto Rico in June. Performances will be at the Centro de Bellas Artes de Santurce. Tickets on sale at Ticketera.com.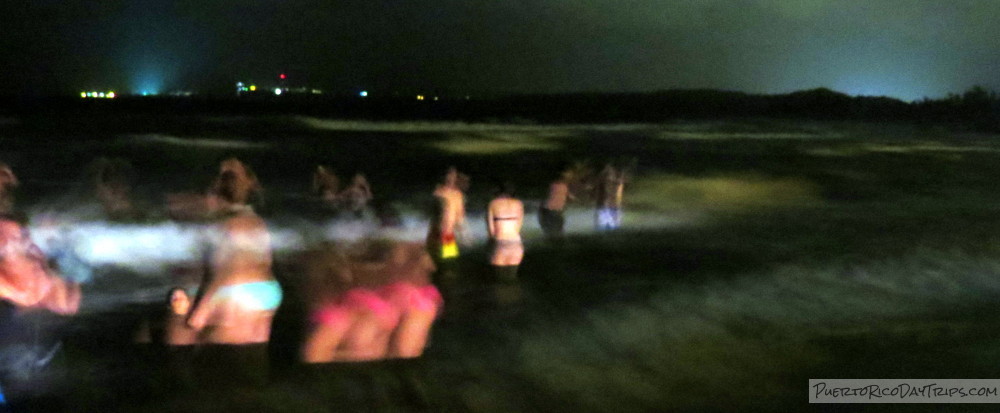 June 23: Noche de San Juan
This annual nighttime event celebrates Saint John the Baptist (San Juan Bautista), the patron saint of the island of Puerto Rico. Head to a beach at midnight between June 23 and June 24, and fall backwards into the water three (or seven or twelve) times. Check this other article on Noche de San Juan for more details.
June 25: Balseada al Rio (River Tube event) in Camuy
This is a fun annual event in the town of Camuy. Contestants make fun and amazing floats and parade them down the river during the day. A great family-friendly event. Then there is live music and more afterwards. More info on Facebook.
June 30 to July 9: Aibonito Flower Festival
This is the biggest annual flower and plant festival on the island. There are plant sales, exhibitions, music, entertainment, and food. Stop by for a couple hours, or bring a folding chair and spend the whole day. Expect crowds on the weekends. Check this other article about the Aibonito Flower Festival for more details.
Other Events
This is just a small subset of activities occurring this month. As always, be sure to check our events calendar, Facebook page, or Twitter feed for other events happening this month and throughout the year all across the island.
PuertoRicoDayTrips.com assumes no responsibility regarding your safety when participating in the activities described in this article. Please use common sense! If your mother or that little voice in your head tells you that you are about to do something stupid … then don't do it!