Great Views at Punta Borinquen
A group of volunteers are making loads of improvements to this area. It is beautiful!
Punta Borinquen is a rocky area on the coast of Aguadilla. It is really part of the Borinquen Beach, so it is a quick walk from the beach for photographers to get some unique photos. There are some "secret" caves/indents you can visit, either by walking along the rocks and in the water, or snorkeling/paddleboarding there. It is a bit of an adventure, but you have to admit, it is a place of unique beauty!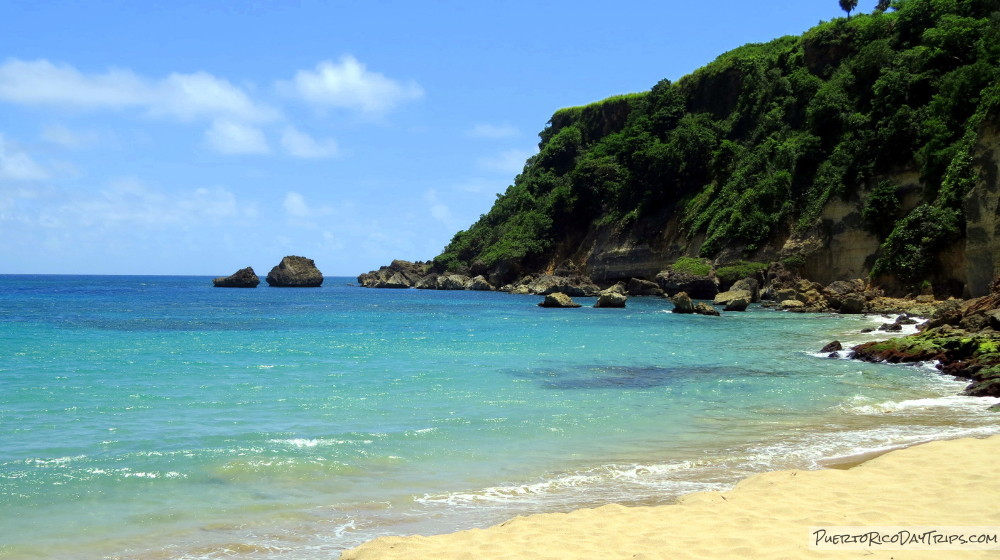 When I saw the photos of Punta Borinquen that someone posted online, and I found out exactly how to get there, I was kicking myself for not knowing sooner! We had just recently been right there, doing some of the many things to do in the immediate area — Playa Borinquen (with snorkeling, in summer, and sea glass hunting), the Faro Punta Borinquen lighthouse, the ruins of the old lighthouse in Aguadilla, and watching surfers at some of the surfing beaches down the road. We had actually walked over pretty close to the cave, but because we didn't know about it, we did not go far enough!
Make sure you protect your camera equipment. However you opt to get to the cave, you will get wet! And wear appropriate footwear … you will be walking on hard, sharp rocks, and various "things" (sea urchins, etc) under water!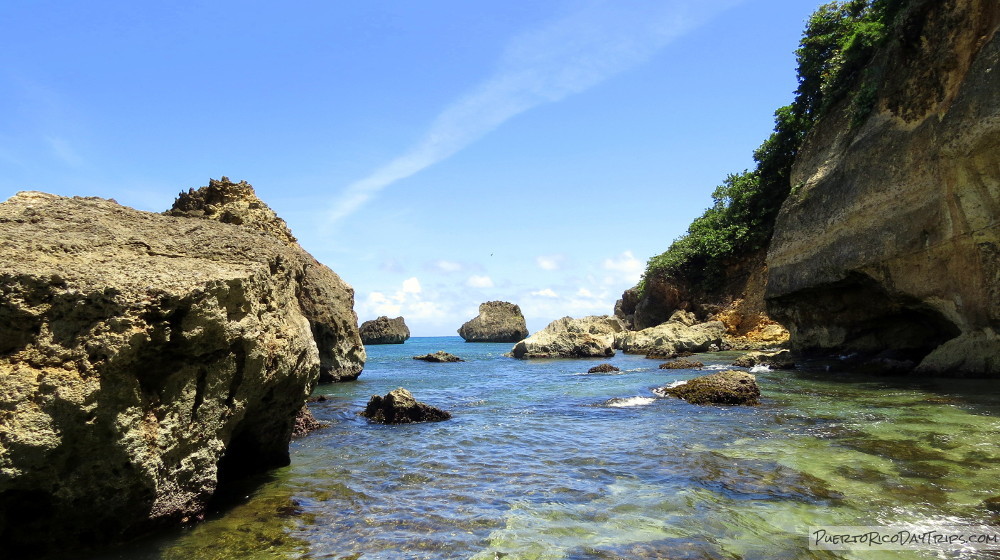 How to Get These Photos
Start by getting yourself to Borinquen Beach. It is a lovely beach, and usually not at all busy. Orient yourself to face the ocean, then turn and walk to your right. You will see the rock cliff and rocks along the coast. If you are walking through the water, it is best to do at low tide because, even then, the water will be waist-deep!
There is a path that starts along the rocks and you can go almost all the way dry. But there will come a point where you just have to get wet! Continue along at the edge of the water and, as you turn the corner, you will see the cave. Step inside and look out and you will have this beautiful view. When we went, the tide was low enough that the sand inside the cave was dry … I can't say if that is always the case year-round!
If you want to go "by sea" (snorkel, paddleboard, or jet ski) you need be careful. These options (especially snorkeling) are probably only possible in summer when conditions are right. Otherwise, the waves and currents may be too dangerous. But if conditions are favorable, you have to paddle out beyond the rocks and then come into "shore" when you see the pointed triangle rock and the cave. With all the rocks around, there are some fish and things to see underwater too!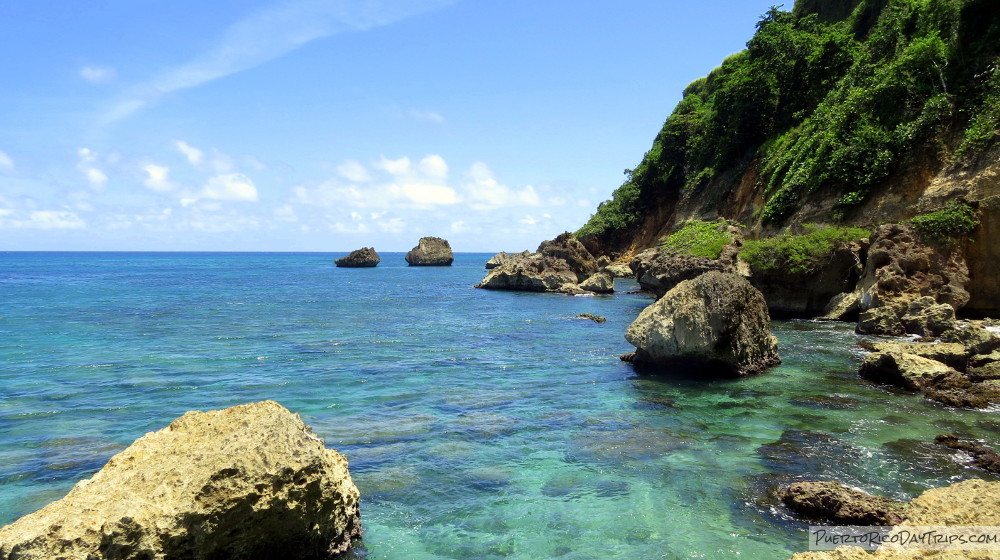 Details
This beach and surrounding areas are probably best enjoyed during daylight hours.
Be smart … only go into the ocean here if it is safe for swimming.
There are no facilities at this beach, except for some picnic tables and some trash cans.
From Route 2 in Aguadilla, take Road 107 north. When you get to the Rafael Hernández Airport on your right, look for the end of the runway. Across from that, on your left, you'll see a road that cuts across the golf course. Follow that road the Borinquen Beach.
Click on a placename below to view the location on Google Maps ...
PuertoRicoDayTrips.com assumes no responsibility regarding your safety when participating in the activities described in this article. Please use common sense! If your mother or that little voice in your head tells you that you are about to do something stupid … then don't do it!