Getting Around By Taxi – Zones & Fares Explained
Posted on Jan 16th, 2008 by
Ray
• Updated on Mar 6th, 2015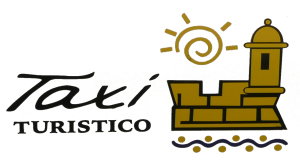 To get around the metro area, your best bet is to take a taxi. You can hail a taxi in the street, or you can call one to come pick you up. Taxis are generally available at the airport, hotels, and major tourist attractions.
For trips anywhere in San Juan, except to/from the SJU International Airport and the tourism piers in Old San Juan, you will pay the rate indicated on the meter. Within the "tourist zones", taxi rates are fixed and posted. A tip of 10-15% is customary, and there is an additional charge for luggage.
If you want to take a taxi "out on the island", the Puerto Rico Tourism Company posts a separate list of fixed taxi rates from the San Juan area to major destinations on the island.
The metropolitan tourist area is divided into the following taxi zones:
Zone 1 – Luis Munoz Marin (SJU) Airport
Zone 2 – Hotels in the Isla Verde Area
Zone 3 – Hotels in the Condado and Miramar Areas
Zone 4 – Hotels & Piers in Old San Juan, Puerta de Tierra, Pan Am Pier & Miramar
Zone 5 – Convention Center & the Luis Rivas Dominichi Airport in Isla Grande
If you're traveling to or from a hotel in the San Juan area, it's helpful to know the taxi zone for the hotel. We've put together a list of hotels by taxi zone to make that easier
As of 5/12 a $2.00 "fuel charge" will be added to all fares, whether they are metered or fixed rates.
The rates between the various Zones are as follows (one way fares):
From the Luiz Munoz Marin (SJU) Airport (Zone 1)
to Zone 2 – $10.00
to Zone 3 – $15.00
to Zone 4 – $19.00
to Zone 5 – $15.00
to Plaza las Americas – $18.00
to Plaza Carolina – $14.00
to Coliseo Jose Miguel Agrelot – $14.00
to Outlet Mall in Canovanas – $ 46.00
To Prime Outlet Mall in Barceloneta) $80.00
From the Piers & Terminals in Old San Juan, Puerto de Tierra, & Miramar (Zone 4)
to Zone 1 – $19.00
to Zone 2 – $19.00
to Zone 3 – $12.00
to Zone 4 – $10.00
to Zone 5 – $9.00
to Plaza las Americas – $14.00
to Plaza Carolina – $24.00
to Coliseo Jose Miguel Agrelot – $14.00
From the Convention Center & Isla Grande Airport (Zone 5)
to Zone 1 – $15.00
to Zone 2 – $15.00
to Zone 3 – $9.00
to Zone 4 – $10.00
to Plaza las Americas – $12.00
to Plaza Carolina – $22.00
to Coliseo Jose Miguel Agrelot – $12.00
Extra Charges
The suitcases are $1 each
Gas surcharge of $2.00 per trip.
The fares above include up to 5 passengers. If there are more than 5 passengers, there is a $2 per person charge for the 6th and 7th passenger. Maximum 7 passengers per taxi.
From 10:00pm until 6:00am there is an additional charge of $1 per trip
Metered Rates Outside of Tourism Zones
$1.75 – Initial Charge
10¢ – Charge for fraction of mile (1/19 mile)
10¢ – Waiting Time (Every 25 seconds)
$1.00 – Charge for each piece of luggage in the trunk (not carry-ons) (each)
$1.00 – Call charge
$36.00 – Hourly Rent Charge
$1.00 – Night Rate (10:00 pm to 6:00 am)
$3.00 – Minimum Charge per trip
$2.00 – Surcharge fee for the sixth and seventh passenger in vehicle
For more information on public transportation, call 1-800-866-7827 or please refer to the Puerto Rico Taxi Cab website