A Boat Trip into La Parguera Biobay- Large or Small Boat Option
Starting in July 2023, the biobay will be closed the night before, the night of , and the night after a full moon.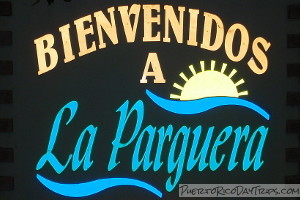 There are three bioluminescent bays (bio bays) in Puerto Rico — Mosquito Bay in Vieques, Laguna Grande in the north-east in Fajardo, and La Parguera in the south-west in Lajas. The biobay experience is pretty neat to see — the water glows when the microorganisms in it are agitated. You can take boat or kayak tours out into them to see it.
Some Background Info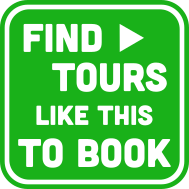 We first visited La Parguera biobay about 30 years ago, and we went on this large boat. We had never seen anything like it before. They poured a bucket of water on the deck of the little boat and it sparkled. My fondest memory of that trip was all the stars you could see while out in the biobay. It was so dark as we slowly motored through the water — the sky was littered with stars. Since our first trip to La Parguera, we have been fortunate to have been to both the Vieques and Fajardo biobays a number of times — it seems nothing compares to the glow of the Vieques biobay. But the brightness and "sparkle or glow" of all bio bays are subject to health of the water, weather and the moon cycle.

A Trip into the Biobay on the large Fondo de Cristal Boat
While there are now different choices of how to see the biobay, this is our experince going out on the LARGE boat that can accommodate many people. The company, Fondo de Cristal , has one large boat that has 4 glass-bottom viewing areas. The boat has 2 levels and I bet it could hold about 150 people. The upstairs was open air (for star gazing) while the bottom level had the glass-bottom viewing. The crew had music going during the boat ride. It was a fast boat — about a 20-minute ride from the dock to the biobay. I sat next to a viewing windows and you could see some glow as the boat moved through the water.
Once we got into the bay, the captain gave a really short, bilingual explanation of the biobay. Then a crew member scooped up a bucket of water that you could put your hands into and swirl it around to see some sparkles. Then they sent some crew members into the water to agitate the dynoflagellates. They went under the boat and moved their arms and legs under the glass-bottom viewing areas. Don't expect glowing blue lights…think sparkle or white mist in the surrounding water. We were in the bay for about 15 minutes total before heading back to the dock.
The large boat experience wasn't my cup of tea. But there are a few possible advantages of the large boat:
it is inexpensive
There is a bathroom on the boat.
Some Things To Consider
This is the only biobay in PR where you can swim, but that is not an option from the large boat. So I think a smaller boat tour would be better. As soon as you get to the La Parguera area, you will get confronted by all the biobay vendors asking if you want a trip. Or you can plan ahead and make reservations on a smaller boat or kayak trip or a snorkel/biobay trip.
Always check the biobay/moon calendar to for best nights to go.
The Details
Check the Fondo de Crystal webpage for current prices. They offer both the large boat and a small private biobay boat trip.
If you're happy, let them know it — Don't forget to tip your your bartender, tour guide or trip operator if you enjoyed yourself. Gratuities are appreciated and typically aren't included in the price they charge you.
Trips start at 7:00pm or so. Reservations are not required but suggested.
The phone number for Fondo de Cristal (used to be called Cancel Boats) is 787-899-5891
Check the Fondo de Crystal webpage or Their facebook page for more info and to make reservation.
There are also other companies that have smaller boat biobay tours or even kayak biobay tours
Johnny's Boats 787 717-0777
Torres Boats
Paradise SCUBA has a boat trip.
Aleli Tours that has a 6 person boat.
Hook'd On Adventure that has boat biobay tours.
Parguera ecotours has a boat tour.
Kayaking Pargueras has a kayak biobay tour .
Parguera Watersports that has kayak biobay tours.
Driving directions: Take Road 304 to the end. At that tee, go to the left and there is a parking lot. The ticket office is right there as you enter the La Parguera pier area.
Click on a placename below to view the location on Google Maps ...
Activities booked through this page are booked directly with the activity operator. Other than referring you to the activity operator, PuertoRicoDayTrips.com is not involved in the transaction between you and the activity operator. The activity operator is responsible for all aspects of processing bookings for its activities, including cancellations, returns, and any related customer service. PuertoRicoDayTrips.com makes no representations regarding the level of service offered by an activity operator. PuertoRicoDayTrips.com will receive a small referral commission for any activities that you book through this page.
All trademarks, logos and brand names are the property of their respective owners. All company, product and service names used in this website are for identification purposes only. Use of these names, trademarks and brands does not imply endorsement. Photos used to promote tours are the property of the original copyright owners.
PuertoRicoDayTrips.com assumes no responsibility regarding your safety when participating in the activities described in this article. Please use common sense! If your mother or that little voice in your head tells you that you are about to do something stupid … then don't do it!