What's Happening? November 2022
It's November already, and that means the official start of the holiday season in Puerto Rico. Holiday lights and Christmas trees go up early here. Look for many towns having their official town "Lighting of Holiday Decorations" celebrations, usually featuring Christmas lights, fireworks, traditional music, food, artisans, and more. Those nights are fun for the whole family.
The other big thing to look forward to is the food … there will be a number of food festivals, large and small, featuring all sorts of Puerto Rican fare. And, of course Guavate is in full swing for Thanksgiving and the weekends. Music festivals and concerts, winter baseball season, and big sporting events. All this fun makes it difficult to find time to relax (or get my holiday shopping done!
While there is always something fun happening somewhere in Puerto Rico, there are a few special events each month that deserve a mention. Here are some highlights for November 2022.
Town Fiestas
Local celebrations, typically held in town plazas across the island, include music, food, and other entertainment. Some towns that have announced dates …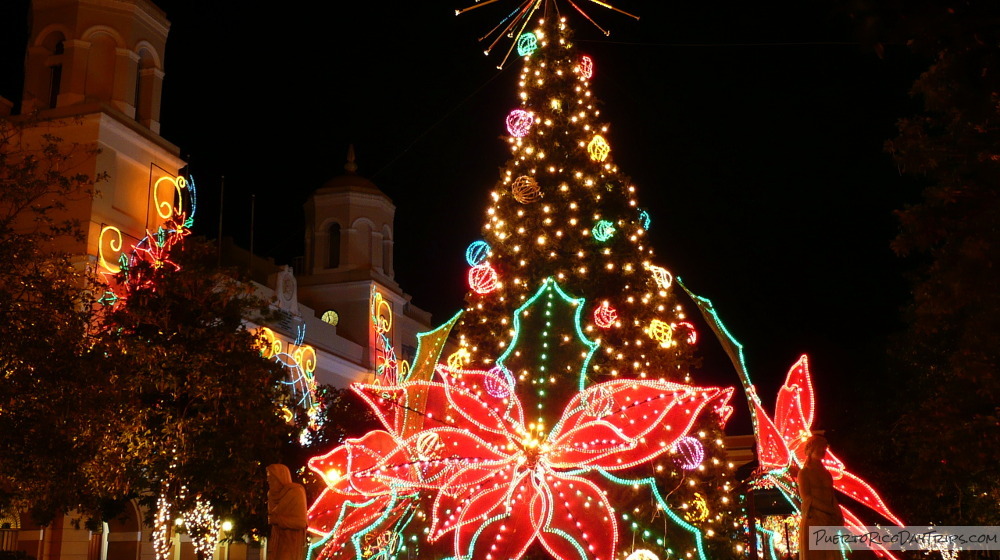 Lighting of Christmas Decorations
Local celebrations, typically held in town plazas across the island, usually starting at 6pm or 7pm, include traditional Christmas music, food, and other entertainment. Some towns that have announced dates …
November 4 to January 4 (or so): Winter Baseball League
Liga de Béisbol Profesional Roberto Clemente starts their season on November 4. There will be 50 games during the season, then the playoffs, and round robins. Lots of fun! See their itinerary page for more info.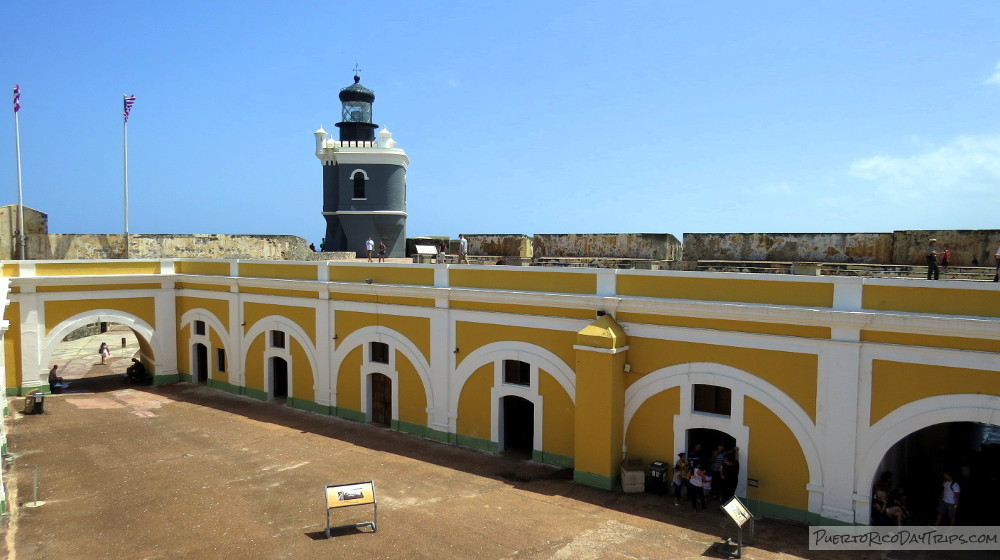 November 11: Free Admission to Forts
For Veterans' Day, the National Park Service is offering free admission to El Morro and Fort San Cristobal in Old San Juan.
November 18, 19, 25 & 26: Egea LIVE (A Dinasaur Exhibit)
Friday and Saturdays only, a "live" show about the prehistoric life on the planet. Life-sized dinosaurs, and amazing scenery. Open air event. At Carr 117, KM 7.6 in Lajas. Tickets $10 per person, 7:30pm, show lasts 90 minutes. Tickets and info on WhatsApp 939-777-3310 or 787-373-6190. Ticket form page.
November 18 to 20: 52nd Festival Nacional Indígena Jayuya
The Indigenous Festival in Jayuya is a great celebration with music, food, artisan and dancing. Also education about the indigenous peoples that called Puerto Rico "Boriken". See their Facebook page for more information.
Other Events
This is just a small subset of activities occurring this month. As always, be sure to check our events calendar, Facebook page, or Twitter feed for other events happening this month and throughout the year all across the island.
PuertoRicoDayTrips.com assumes no responsibility regarding your safety when participating in the activities described in this article. Please use common sense! If your mother or that little voice in your head tells you that you are about to do something stupid … then don't do it!