Relax A While at Parque Trece
Trece is open and still is a great place to have a picnic and play in the river! And now they have a Butterfly House!
While traveling around exploring Puerto Rico, it is nice to find a pretty spot just to stop and relax for a bit. That is what we found at Area Recreativa El Trece (aka Parque Trece or "Park 13"). Located in the town of Vega Baja, this recreation area is a perfect spot for families and friends to get together and enjoy nature. We found it to be a wonderful picnic stop on a busy day of exploring, and it is extremely popular in the summer and on weekends with families, for good reason.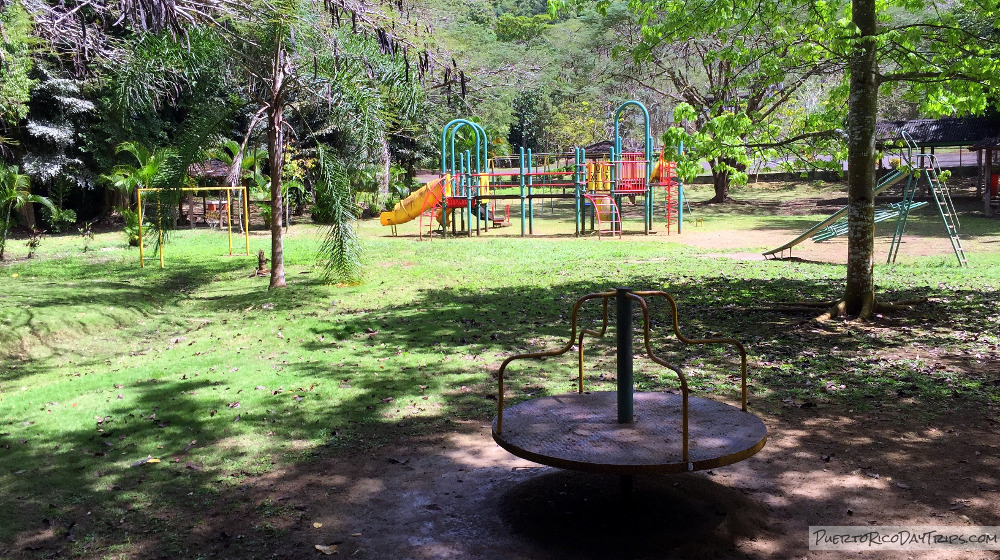 The park itself is beautiful, and is really well-maintained and surrounded by nature. There are quite a few gazebos (which are for rent/reservations for groups), but we went during the week and we had the park to ourselves. If you have children, they will have a ball … literally. There is a baseball field, a basketball area, playground equipment (though some of it was a bit worn), and plenty of green space for kids to run around. And now they have a butterfly house!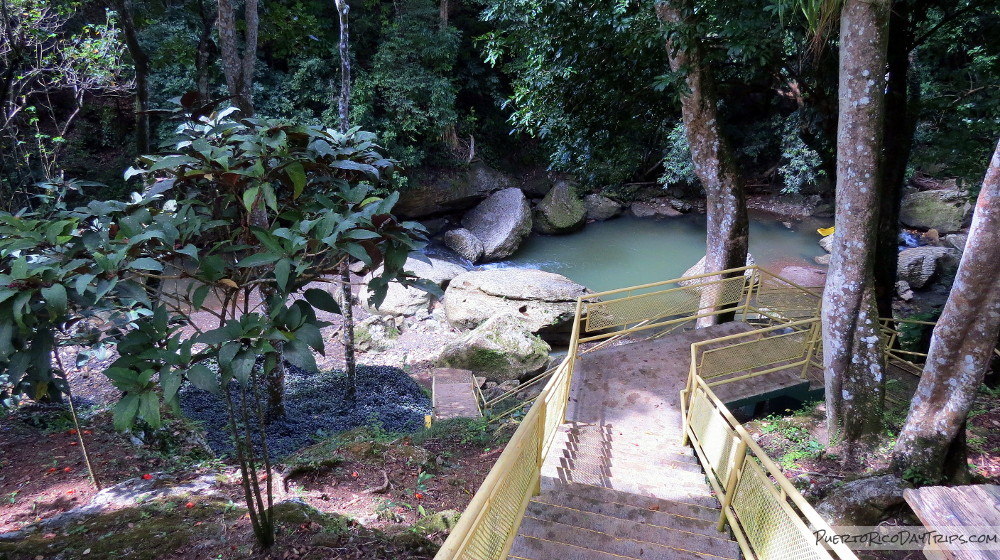 One of the main reasons this park is popular is that it borders a river. There are steps down to a pretty, rocky riverbed where people enjoy splashing around and cooling off.
Vega Baja is not far from San Juan … maybe a 40-minute drive. There are a number of things to do in the general area, like Charco Azul & Cuevas Arenales, El Patrón waterfall, and Mar Chiquita, Puerto Rican Equestrian Art School horse show, Laguna Tortuguero. It really is a beautiful spot for a get together – something for everyone to enjoy. Or just a pretty spot to stop and have your picnic lunch on your way through town, like we did!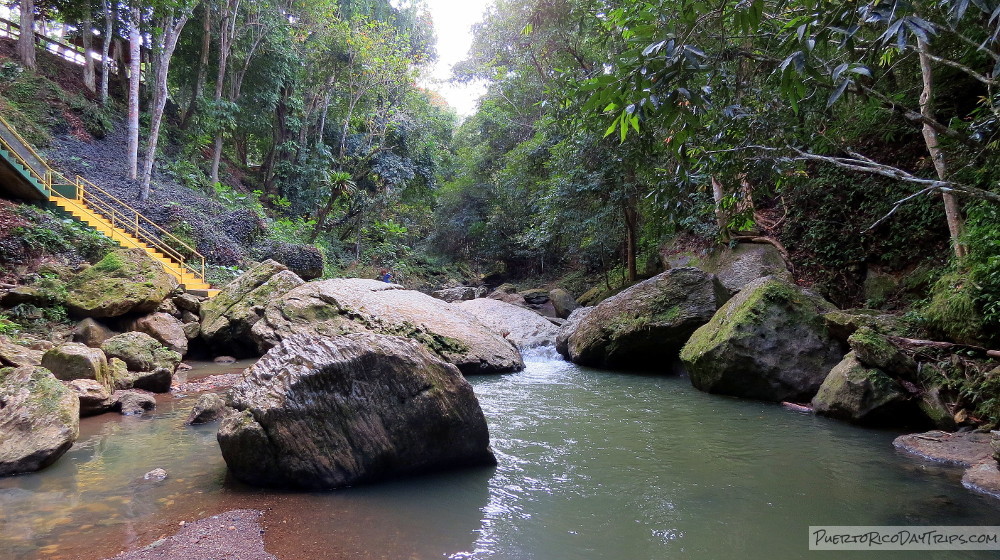 Details
Admission to the park is free, as is parking. Butterfly house is free!
It is open every day, during daylight hours (M-F 7am-6pm, S/S 8am-6pm.) Butterfly house is open Wednesday – Sunday 9am-3pm.
Use of gazebos for groups requires a reservation. Call 787-855-0883 to reserve a gazebo. The cost varies depending on the size of the group.
There are restrooms at the park.
To get there, take Route 22 to Exit 35, then take Route 160 south to KM 13.2.
Click on a placename below to view the location on Google Maps ...
PuertoRicoDayTrips.com assumes no responsibility regarding your safety when participating in the activities described in this article. Please use common sense! If your mother or that little voice in your head tells you that you are about to do something stupid … then don't do it!