What's Happening? January 2023
Even though Christmas is over, the Holiday Season is still in full swing here. The big highlights in January are Three Kings' Day and the San Sebastián Street Festival. And high tourist season is in full swing – so be ready for days of sun and fun.
While there is almost always something interesting happening somewhere in Puerto Rico, there are a few special events each month that deserve special mention. Here are a few of those events for January 2023.
Through January 7: Christmas Garden at the Caguas Botanical Garden
The Caguas Botanical Garden is all lit up for the Christmas season! There is lots of family fun, withd food, music, and all your usual Christmas characters to visit. The final days are January 5, 6 and 7, from 7pm to 11pm. See their Facebook page for more info.
Through January 8: Navitown in Dorado
The Parque Agrosturistico in Dorado comes to life with Christmas lights, rides for kids, and live music at night. There will be special events, artisans, and food kiosks. See their Facebook page for more info and ticket purchases.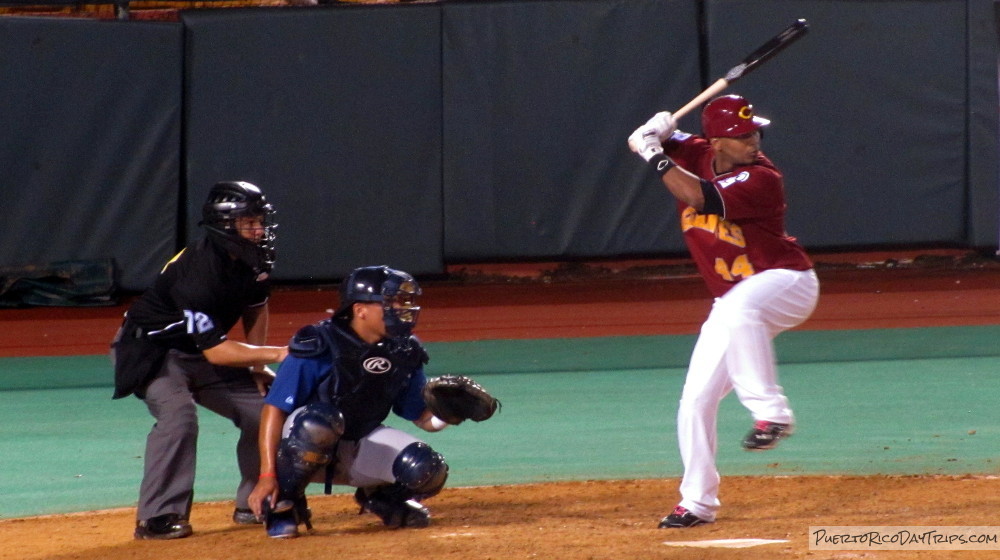 Through January 22: Winter Baseball
Feed your baseball habit by catching the local Puerto Rican winter season. We are getting into the post-season games, and then the season finals.
Through January 29: Visit the ship Nao Trinidad
This full-size replica of one of the ships used by Magallanes and Elcano in 1519 in their trip around the world is docked between piers 3 and 4 in Old San Juan. It is open for tours daily from 10am to 6pm. Tickets can be purchased ahead of time online, or at the pier. Adults $12, Kids $6 (between 5 and 12 years old), Family $30 (Includes up to two adults and three kids). Under 5 is free.
January 6: Three Kings Day
Here in Puerto Rico, Christmas is celebrated as a subdued and religious holiday. But the BIG holiday is Three Kings Day. The town of Juana Díaz boasts the original celebration, with the biggest celebration on the island. Usually, the official Kings start a caravan around Puerto Rico on January 2, and end up in Juana Díaz on the night of January 5. The information on the caravan route is in Spanish, but it has all the towns and times where/when you can see the caravan.
The big present giveaway and fun Three Kings celebration for the family will be held in Coliseo de Puerto Rico on January 5, from 11am to 5pm. However, all the tickets have been given out, so you can catch some other fun events by checking our Facebook page for more events.
January 15: Festival de la Novilla de las Fiestas
The 45th Festival de la Novilla de las Fiestas in San Sebastian honors the heifer (female cow) who is the patron of the town. Bands, kids, floats, and decorated cows parade down the street. The parade starts at 1pm at corner of Route 111 (KM 16.5) and Route 445 , and follows along Route 111 for a while until KM 19.4. Then it is a town festival with rides, artisans, food and music! See their Facebook page for more info.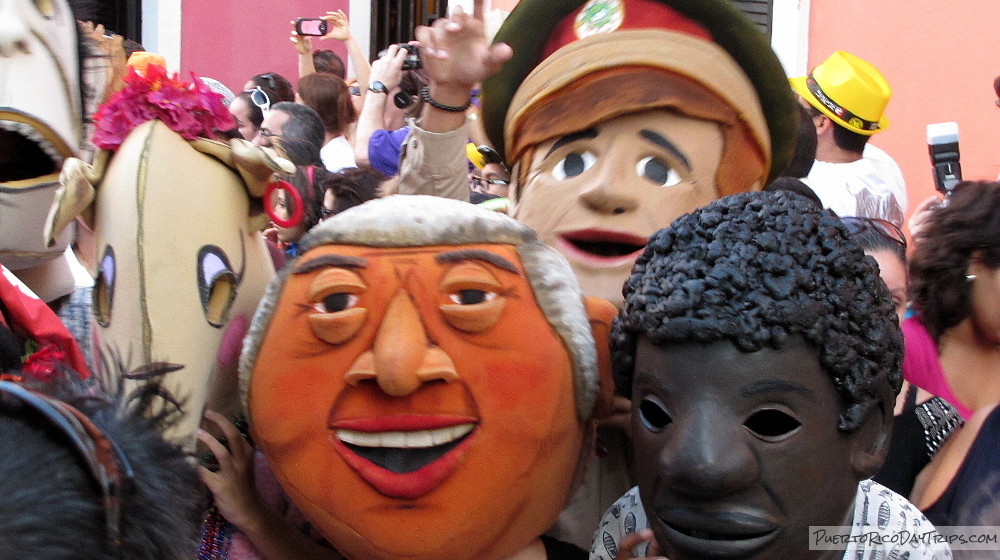 January 19 to 22: San Sebastián Street Festival
The Fiestas de la Calle San Sebastián is a big street (or now multi-street) party. Hundreds of thousands of people pour into Old San Juan for the celebration. It is sort of like Mardi Gras in New Orleans. Lots of artisans, live music, food, and drinking! There is an opening parade, usually about 6pm, with the cabezudos (big heads)! We will update our article as more detailed info becomes available.
January 27 to 29: The 9th Legend Surf Classic
An official Masters Division Event from the Federation of Surfing Puerto Rico, aimed to provide both male & female contestants with the opportunity and the challenge to showcase their skills. It features many of the original surfers that started the sport in Puerto Rico. At Dome's Beach in Rincon. Check out some great surfing and fun time at the local bars. See their Facebook page for more info.
Other Events
As always, you can check our events calendar, Facebook page, or Twitter feed for other events happening throughout the year across the island.
PuertoRicoDayTrips.com assumes no responsibility regarding your safety when participating in the activities described in this article. Please use common sense! If your mother or that little voice in your head tells you that you are about to do something stupid … then don't do it!