Enjoy Yourself Without Breaking the Bank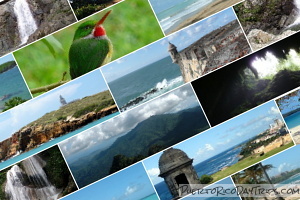 Puerto Rico has many great "selling points" to attractive visitors to our shores — beaches, forests, adventure, history, food, music and friendly locals. Being an inexpensive vacation destination is not one of the island's strong points.
However, don't be discouraged. With some careful planning, you can have a fun-filled vacation and still remain within your budget.
Lodging
After airfare, lodging is usually the largest chunk of your vacation budget. When it comes to finding a place to stay, you do have some options. Most people immediately look for a hotel room. In Puerto Rico, the large "brand-name" hotels and resorts (Marriott, Hilton, Ritz, Wyndham, etc.) are expensive — sometimes over $250 per night!
There are some smaller hotels that are less expensive, but they are usually much more basic. Most hotel rooms have a 4 person maximum. At hotels, you are paying a lot for one room. You are also paying a higher hotel room tax and sometimes resort fees. On top of that, you'll probably have a parking fee, and then you have to go out for every meal. These things can add up quickly!
To save money, look for package deals or specials on-line, smaller places that offer breakfast, or at least a refrigerator in your room.
For the real budget minded, there is camping, but you need to supply everything as finding rentals of camping supplies is difficult. One nice step up – There are now more hostels opening up (mainly in San Juan, and the east coast).
Vacation Rentals – A Good Lodging Option
A better option for budget-minded families may be a vacation rental. Vacation rentals are usually a house, apartment, or condo, typically privately owned and (oftentimes) privately managed. They can range in size, but they are usually more than one room — and if you have kids, the extra space is a blessing on vacation! They may be located in a tourist area, inside a larger resort, in a residential neighborhood, or out in the Puerto Rican countryside. You can find them in the city, on the beach or up in the mountains in the rain forest.
You can usually find vacation rentals that cost less than, or on par with, hotel rooms. You end up with more bang for your buck and, since they usually have a kitchen, you can prepare meals and drinks "at home". That alone is a huge cost savings! And there is usually free parking. They are available all over the island, including Vieques and Culebra.
Each vacation rental is individually owned and decorated. They may be maintained by the owner, a grounds-keeper or a management company. Finding the right one for you requires you to compare the amenities offered by each property.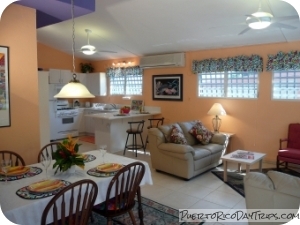 For example, our vacation rental, Coqui's Hideaway, is located in Río Grande in the foothills of El Yunque. We offer it as either 2 bedrooms / 2 bathrooms (for up to 4 people) or 3 bedrooms / 3 bathrooms (for up to 6 people).
It has a full kitchen (and all the cooking implements needed), a living room, with a HDTV & lots of movies on DVD, indoor & outdoor dining areas, porches, and a private pool area with BBQ & mini-kitchen.
All this is on 9 lush acres where you can spread out, wander around the property, and enjoy the tropical fruit & flowers. We also have free parking. And we are right there on the property to make sure everything is OK, properly-maintained, and to help you with any plans or questions.
When deciding where to stay, I recommend that you first decide on an area of the island you want to stay, based on the activities you want to do while on vacation. After you've picked a part of the island, look at what lodging options are available in that area. For vacation rentals, look a sites like the vacation rental section of TripAdvisor.com or places like HomeAway.com. And you don't have to give up on the resort fun- their beaches, casinos, restaurants, bars, spas and shops are open to the public.
Transportation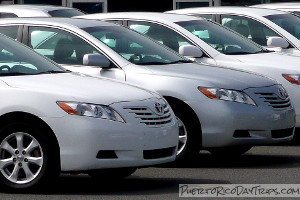 Unless you are staying in San Juan or Old San Juan, the easiest and most cost-effective way to get around will be in your own rental car. Within the metro area, you will be able to take a public bus or taxi. But if you want to leave that area, you need other transportation method. So you will be best off renting a car.
For car rentals, you need to do your homework — get web site quotes from all the large named companies. Look for car rental coupons. Also, look into the smaller, local companies when comparing prices. We did some of the initial legwork and gathered it together into this article about car rentals in the San Juan area.
Meals
Puerto Rico has many world class chefs and great restaurants. But I find the prices to be pretty high, especially if you have to "go out" every night. Drink prices are really expensive. Before ordering, check the menu and prices to make sure you are OK with it.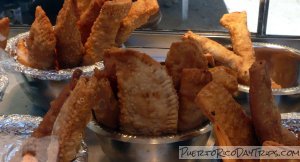 You will be able to find some less expensive meals, if you know where to look. The local kiosks at beaches (like Piñones and Luquillo), panaderias (bakeries), road-side "local" food, and even Guavate. The key to finding the best local food that is not too expensive is to look for the one that is most crowded with locals, or ask some locals where they eat. Even many of the supermarkets make good hot "local" dishes for lunch and dinner for a great price. Most "authentic" local places won't have much in the way of ambiance or location, but they will serve filling meals for about $7-$10/plate.
Of course, Puerto Rico has lots of the fast food chains you are used to — McDonald's, Burger King, Dominos, Panda Express, etc. There are also some mid-priced places, like Chili's, Pizzeria Uno, Ponderosa and others.
Things to do in Puerto Rico
Prices for activities in Puerto Rico range from free to expensive. And with a family, it adds up quickly. We try to help out our guests at Coqui's Hideaway by offering discounts on many of the more popular activities, including ziplines, the biobay, rappeling, ATVs, kayaking, Segway tours, and hang gliding, just to name a few. But for people not staying with us, Even if you are trying to save some money, there are still loads of things you can do for free or "on the cheap". Some of my favorites include
Don't Forget to Look for Coupons
Another way to save money on meals, car rental and maybe lodging is check out the "coupon" web pages- Puerto Rico Coupon pages.There are about 8 different sites and they all offer food, lodging and activities for half price or more! But read the small print carefully! .
Click on a placename below to view the location on Google Maps ...
PuertoRicoDayTrips.com assumes no responsibility regarding your safety when participating in the activities described in this article. Please use common sense! If your mother or that little voice in your head tells you that you are about to do something stupid … then don't do it!