Our 6 Favorite Things To See on an Easy Road Trip
We do a lot of exploring in Puerto Rico in order to write about things for our site. Those days of exploration take a lot of planning, especially when we are trying to find someplace new. Some days, we don't feel like planning and exploring … we just want to take it easy and enjoy some of our favorite places on the island. We have a few different lazy day road trips we like to take, but, for us, the mid-island north coast is always a winner. We have a few usual stops that we enjoy again and again. Let me tell you about them.
We usually start to driving to the farthest point on our road trip, and then take our time heading back toward home, stopping along the way depending on what we feel like, and how much daylight time we have left.
For this road trip, we start out with a drive to Arecibo along Route 22, then get off onto Route 10 east, and then start working our way back eastward along the coast on Route 681. For us, the drive to Arecibo from San Juan is about 1 hour, so not too long of a drive. We like to stop for lunch along the way, either at a panaderia (to get sandwiches to eat on the beach) or for a nice sit down meal. We can recommend Salitre Meson Costero on Road 681 … the food is good, but slow, so you get a chance relax while looking at the ocean.
Our first stop is usually Pozo del Obispo. It is so pretty, with the lighthouse to the west. In the summer, swimming is lovely. In the winter (no swimming!), it is great to watch the huge waves crash onto the beach and rocks.
After spending some time at the beach, we head east on Road 681 to Cueva del Indio. There are parking lots (for a fee) to safely park, it is such a pretty area, the photos are amazing … it's well worth the price to park. We enjoy walking eastward along the arches and beaches adjacent to the cave area.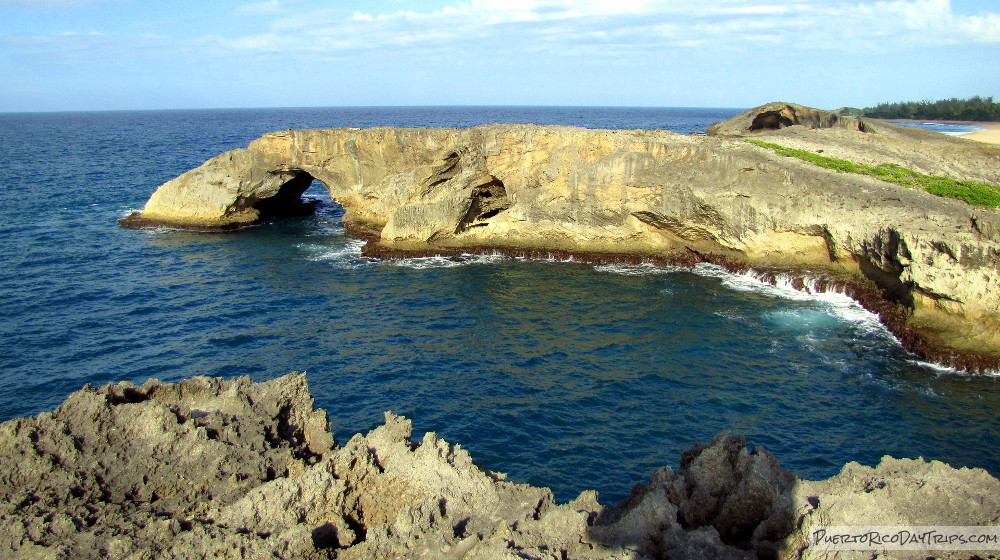 Continuing east on Route 681, you will pass the Birth of the New World monument, that you can easily see from the road. It is 360-foot bronze sculpture that commemorates the 500th anniversary of Christopher Columbus's first voyage. Lots of issue with opening the park and parking around it, so mainly just park and snap a photo from the road. .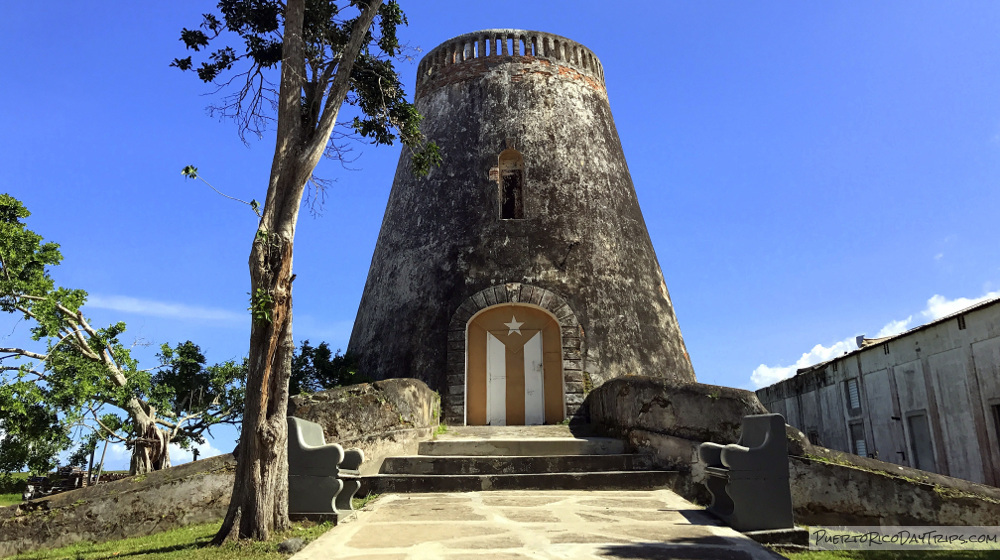 Continuing east on Route 681, you'll pick up Route 684 east which you'll follow as it turns southward into the town of Barceloneta. You take that into the center of Barceloneta, where you'll make your way to Route 2, near the Outlet Mall. If shopping is your thing, you can stop at the mall (where you will probably spend the rest of the day). From Route 684, you can make a quick detour to check out the Plazuela Central Sugar Mill, before heading for Route 2.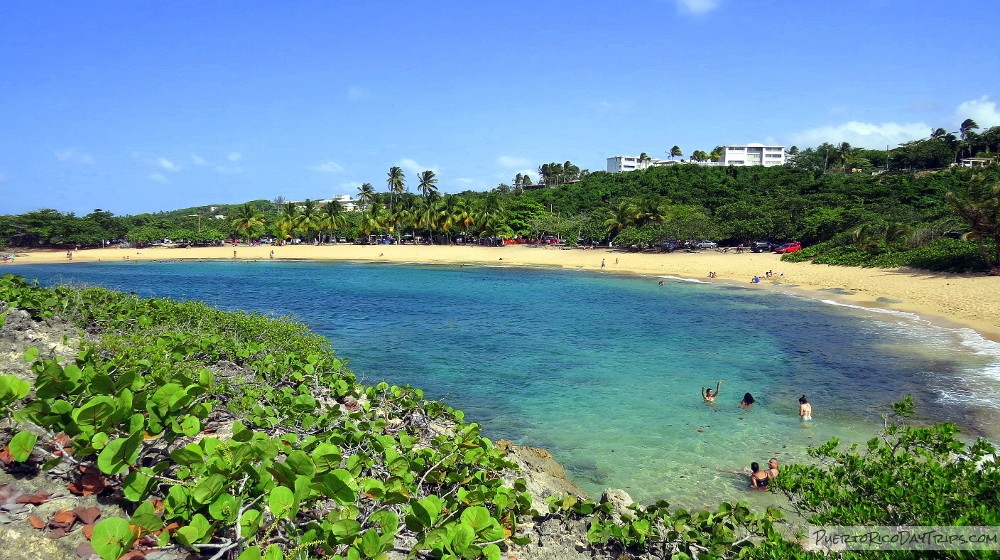 In any case, once you get to Route 2, you'll need to head east until you come Route 685 north (where you'll turn left). You'll follow Route 685 north to the coast in Manatí. Mar Chiquita is a must-see stop along the way. Besides being so pretty, I love hunting for sea glass here. Note that Mar Chiquita is safe for swimming in the summer, and good to watch huge waves crash (no swimming) in the winter.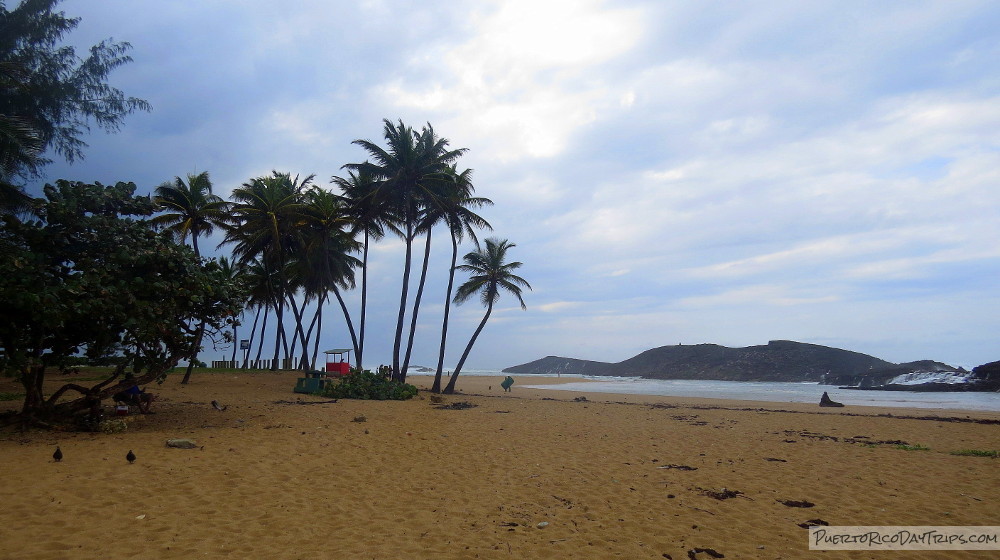 From Mar Chiquita, you can continue east along Route 685 to Route 686 east, and pass a few places that have nice views, and get a drink or something to eat. Next, we usually stop at Playa Puerto Nuevo. This beach area has a "pool" area for swimming year-round, and the huge waves that crash over the rock wall are amazing. If you're into hunting sea glass, you'll usually find some at this beach.
To head east toward San Juan from Playa Puerto Nuevo, you need to get back onto Route 2. You can get to Route 2 by taking Route 686 south.
For us, Playa Puerto Nuevo would usually be the end of our day. We would make our way to Route 22, and zip back toward home. But if you still have some energy (and daylight) left, head toward Playa Cerro Gordo via Route 688 to Route 690. We love walking to the right of the beach, up the hill and take the trails along the waters edge.
If you go to Playa Cerro Gordo, you can take Route 690 back to Route 22 to head back toward San Juan. If you want to take a more leisurely drive on Route 693 to Route 165, through Dorado, along the coast, and into Cataño, before heading to San Juan.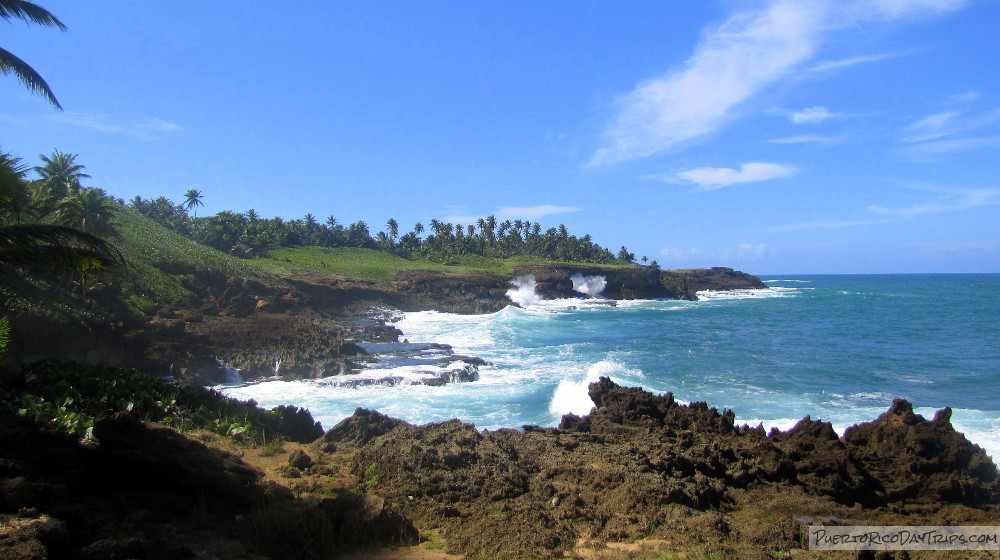 Click on a placename below to view the location on Google Maps ...
PuertoRicoDayTrips.com assumes no responsibility regarding your safety when participating in the activities described in this article. Please use common sense! If your mother or that little voice in your head tells you that you are about to do something stupid … then don't do it!