Tours Offered By Island Journeys, LLC
Island Journeys has teamed up with Puerto Rico's top bio bay operators to provide you this full-day package, bringing you the best of the East Coast! SAVE BIG and take the guesswork out of your planning with this all inclusive tour including - Round Trip Transportation, Fully Guided Rainforest Tour, and the World Famous Bio Bay Kayak Tour.
Fajardo
12+ hours
Biobay, Hiking, Kayaking, Rainforest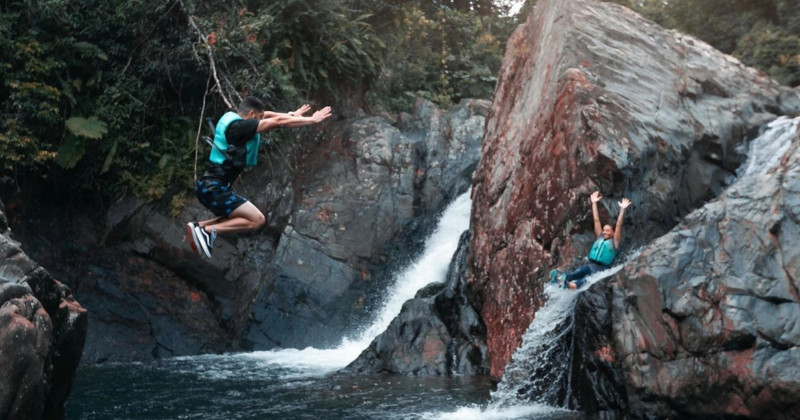 After an interpretive hike through natural trails lined with beautiful flora and fauna, and some river wading, we will arrive to a hidden gem found in the heart of the rainforest. This breathtaking segment of the 29,000 acre forest is like a natural playground. Here you will have the chance to swim in the natural pools, refresh in waterfalls, slide down an exhilarating waterslide, rope swing into the river, jump from different rock formations, and enjoy fresh local fruit with a view.
Rio Grande
4 hours
Hiking, Rainforest
Explore Tours - Water Activities
Explore Tours - Land Activities
Explore Tours Located Near
Explore Tours by Operator
Activities booked through this page are booked directly with the activity operator. Other than referring you to the activity operator, PuertoRicoDayTrips.com is not involved in the transaction between you and the activity operator. The activity operator is responsible for all aspects of processing bookings for its activities, including cancellations, returns, and any related customer service. PuertoRicoDayTrips.com makes no representations regarding the level of service offered by an activity operator. PuertoRicoDayTrips.com will receive a small referral commission for any activities that you book through this page.