Surviving the Shutdown on Vacation
As of 17 October 2013, the US federal shutdown has ended. Federal sites that had been closed since 01 October have now reopened. But you can still use this information for ideas if you don't want to visit the forts or the forest.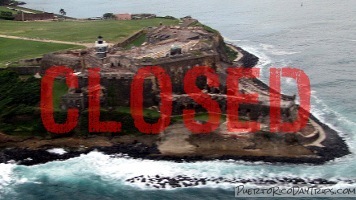 You've been looking forward your trip to Puerto Rico for some time now. You have it all planned out — Old San Juan, forts, El Yunque rain forest, beach, bio bay, … And then, like a coconut falling on your head, the federal goverment shuts down, knocking your well-planned trip for a loop.
Have no fear. All is not lost. In this brief guide to navigating the tourist-related closures in Puerto Rico during the US federal government shutdown, we will tell you what's closed, what's open, and — most importantly — we'll suggest some options to help fill those empty spots in your vacation schedule.
What is Closed?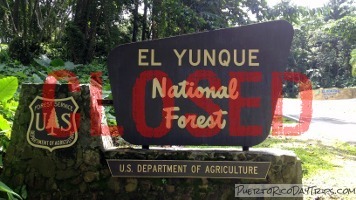 The US federal government shutdown is affecting some federally funded programs in Puerto Rico.
From a tourism perspective, the big things are the San Juan National Historic Site (that means El Morro Fort and Fort San Cristobal), El Yunque National Forest, and the Fish & Wildlife Services (FWS) beaches on Vieques (Red Beach, Blue Beach, …).
In El Yunque National Forest, El Portal Visitor Center is closed. Additionally, the main road into the forest (Road PR-191) is closed just uphill from the Catalina Service Center (near the intersection with PR-988). That means that all of the trails in the main recreation area are inaccessible. Local news media are reporting that fines of $125 (per person!) are being issued to people who venture into the closed areas — so stay out.
What is Open?
If it's not in the list above, then it is open. Everything else should be operating like normal.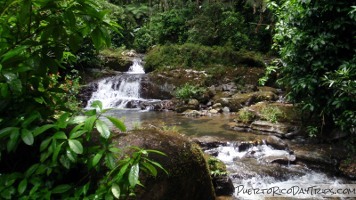 That means that ferries should be running, caves should be open, tours are going into the biobays, rum is being distilled at Bacardi, trolleys in Old San Juan should be running, beaches & balnearios should be open, ziplines should be zipping, and locally-managed forests should be open for hiking.
One thing that is currently open that might close is the Arecibo Radiotelescope. The bulk of the funding for the observatory comes from the National Science Foundation. They currently have enough money in the bank to keep the observatory open. But if the shutdown drags on for too long, they may run out of money and need to shut down, too.
What Are Some Alternatives?
Don't worry — your well-planned vacation will not be ruined. There is no need to cancel your trip. There are plenty of alternatives to fill your days on the island.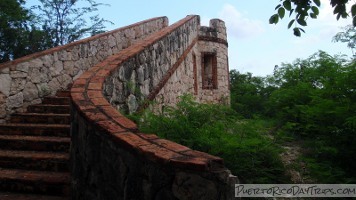 For History Buffs — So you can't go to the forts, but there is still lots of history to be seen in Old San Juan. You can still walk around the outside of the forts. Take a walk to the end of Paseo del Morro (bring drinking water – it's hot). Visit Casa Blanca. Or spend some time in a museum, like the Museum of the Americas, or the San Juan Museum.
You could easily spend a couple hours wandering around the Capital district in Old San Juan. Most people never see the inside of the Puerto Rico capitol building, which is worth a visit.
For the Outdoorsy Types — When most people talk about "visiting El Yunque" or "visiting the rain forest", they are specifically talking about visiting the main recreation areas on the north side of the forest, accessible from PR-191, within the boundaries of El Yunque National Forest. The national forest only encompasses 43% of the 65,000 acres of rain forest in the Sierra de Luquillo mountains. So, technically, one could visit "the rain forest" without visiting El Yunque National Forest.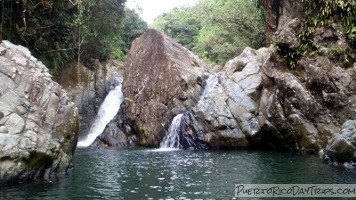 There are places you can visit outside of the national forest that will allow you to experience "the rainforest", just not the specific US Forest Service trails.
For example, you can visit Angelito Trail that leads to the Mameyes River. This is accessed from PR-988. Technically, this is on US Forest Service property, but it is being kept "open" through coordination with local authorities.
You could visit Las Pailas (a natural rock slide in Luquillo), Charco Frio & Las Tinajas in Ceiba on the Río Fajardo, or some of the small waterfalls on Road 186 in Rio Grande.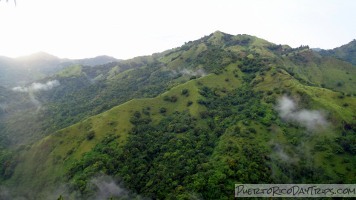 If you're not hung up on the forest around El Yunque, there are a number of other "rain forests" in Puerto Rico … locally managed by the department of natural resources (DRNA).
There is the Carite Forest (with Charco Azul) and Toro Negro Forest. Additionally, the Guajataca Forest is a wonderful forest for hiking the the karst region of the island (so the landscape is very different than the volcanic landscape around El Yunque).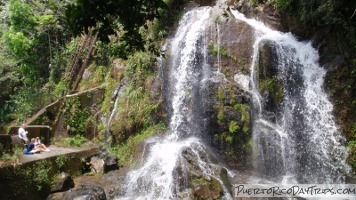 If you don't need to specifically see a rain forest, the Guánica State Forest & Bioshpere Reserve is great for hiking, and a has a trail that offers some dramatic ocean views.
So, you see, there really are lots of things to do in Puerto Rico that won't be impacted by the government closure. You can spend days trekking through museums, forests, rivers, waterfalls, and beaches without even realizing that things are closed.
If all else fails, grab a lounge chair near the pool, or spread your blanket on the beach, and have another Piña Colada! After all, it is your vacation.
We are in the process of updating the maps we use on our web site. While we're working on that, you can click on the GPS coordinates below to view the location on Google Maps ...
PuertoRicoDayTrips.com assumes no responsibility regarding your safety when participating in the activities described in this article. Please use common sense! If your mother or that little voice in your head tells you that you are about to do something stupid … then don't do it!