Things To Do On a Rainy Day
Rainy days on vacation can be a bummer. Puerto Rico is usually blessed with pretty great weather all year, so most activities are open air, which makes it not so easy to find indoor things to do. But don't fret, all is not lost. Here are a few activities that you can do to make you forget the rain/bad weather. Of course, this list can also be used for those days when you don't want too much sun!
Puerto Rico is not a huge island, so usually the posted weather forecast is for most of the island. If it says it is going to rain, then it is probably going to rain somewhere on the island at some point that day. But it is most likely not going to rain over the entire island, and it usually isn't a whole day event. We are in the tropics and, therefore, we get a lot of passing showers. But we do occasionally get bigger weather events that may stick you with a grey, wet day — or even days. It is the weather, after all … so one never knows exactly what you will get!
On a safety note — if there are heavy rains, stay out of rivers and watch for road flooding. Additionally, stormy weather may bring unsafe beach conditions (even on sunny days). It is best to check the National Weather Service for San Juan for beach safety info and weather maps, and Weather.com for current and future weather forecasts.
Relax
Sometimes, a rainy day on vacation is exactly what you need to make you relax.
Grab a book or download some great movies and just binge
Go to the nearest spa and pamper yourself
Find a yoga or Pilates class and work on your inner peace
Get a chair under a covered porch, get a drink, and just take time to listen to the rain
We sometimes will get a take-out lunch, park at a beach and have a picnic in the car, just enjoying watching the waves the storms usually bring. Pozo Obispo in Arecibo is amazing, as is Playa Puerto Nuevo in Vega Baja. We also enjoy La Pared in Luquillo, and some of the Rincon beaches.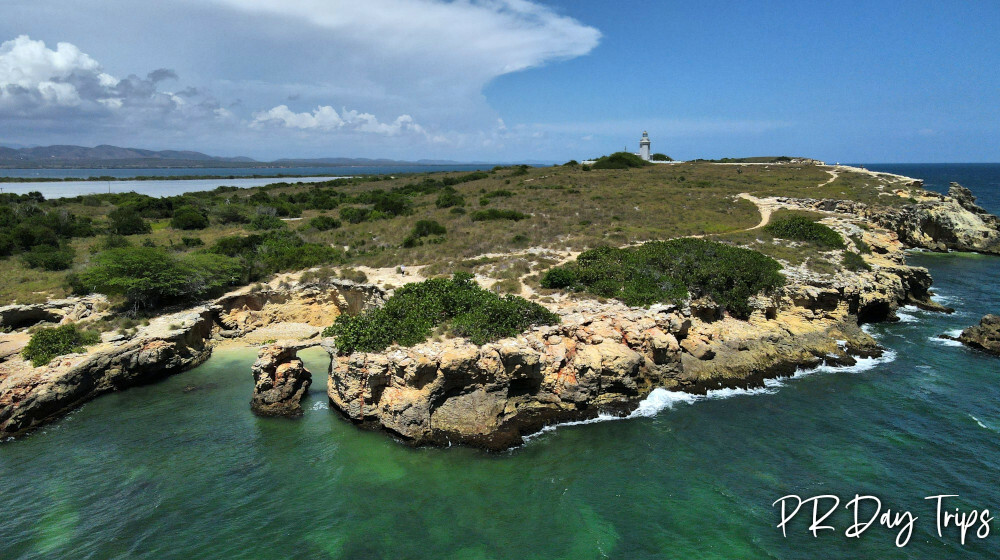 Get Moving
If you are not one to sit still and chill, get a rain coat or umbrella and go out into it!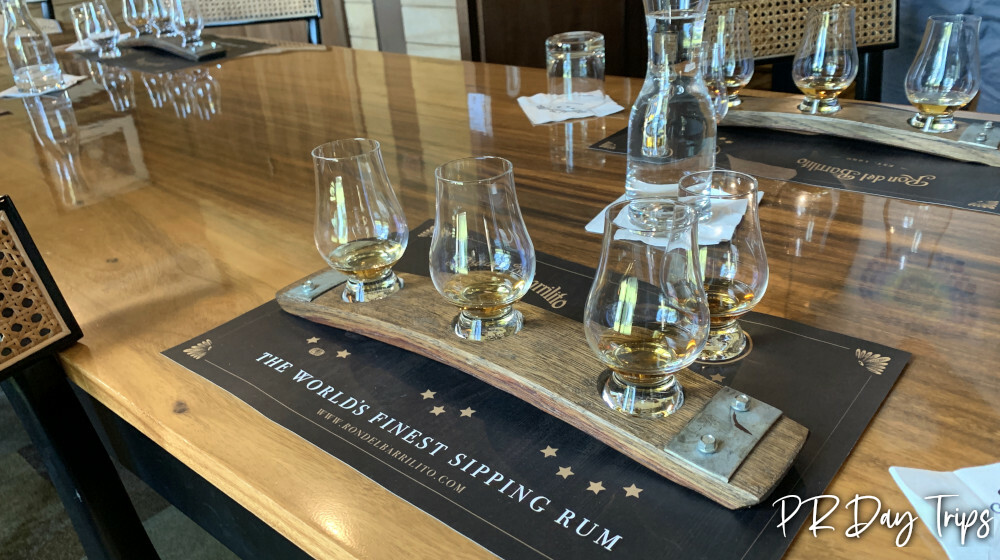 Eat, Drink and Make Merry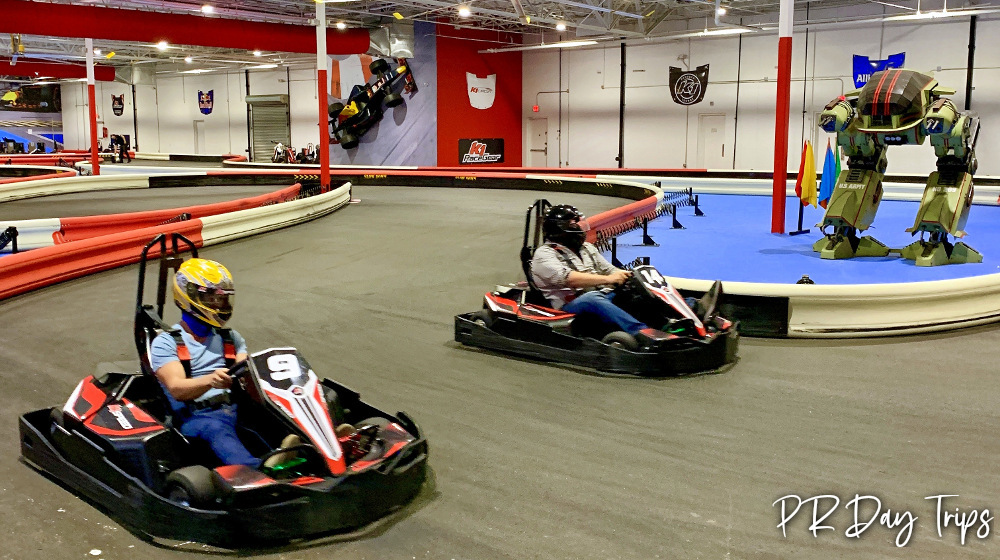 Let Your Inner Child (or Your Actual Child!) Out to Play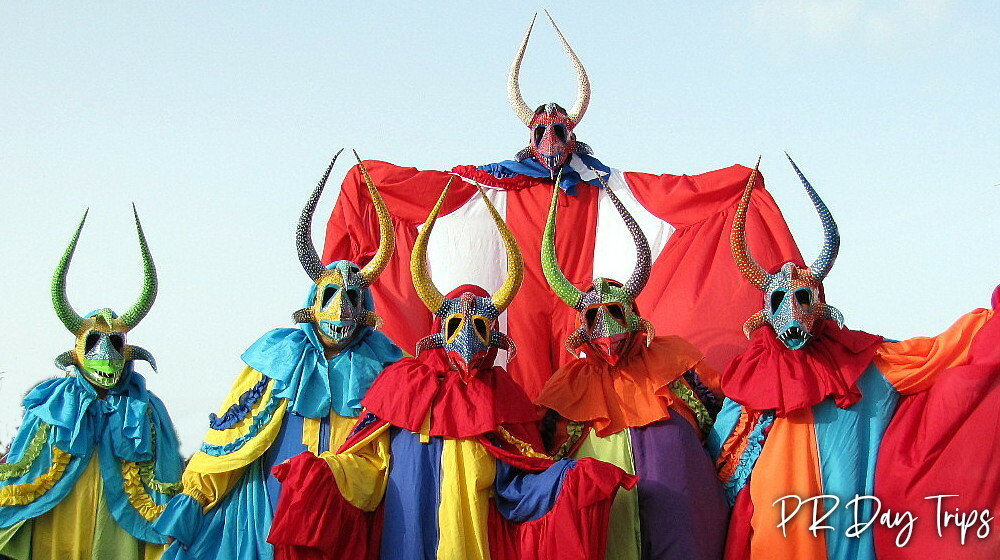 Take in a Museum
Visit one of the many museums on the island. Some of our favorites are
Museo de las Americas in Old San Juan
Museo de Arte de Puerto Rico in Santurce
Serralles Castle in Ponce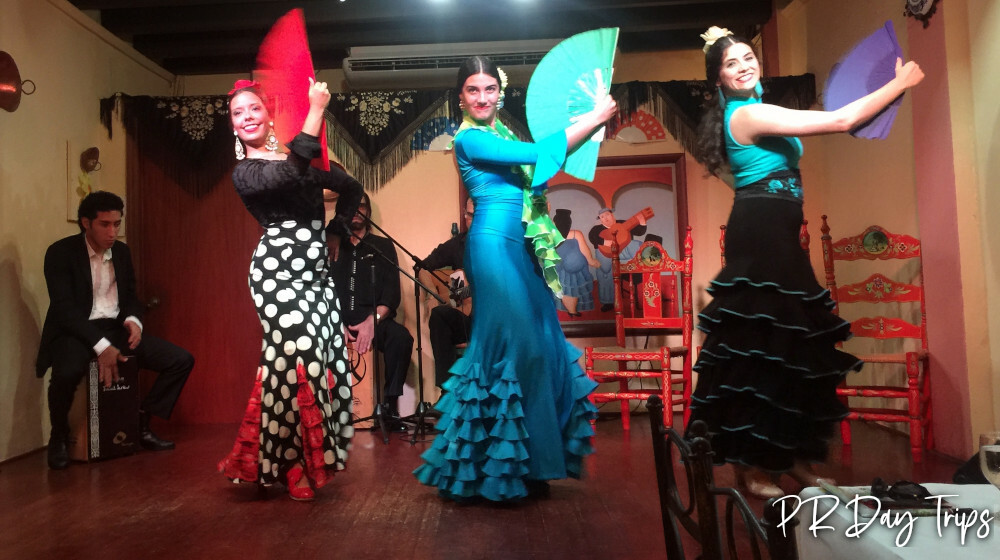 Learn Something New
Take a class! Check Viator or Airbnb experiences. Some ideas include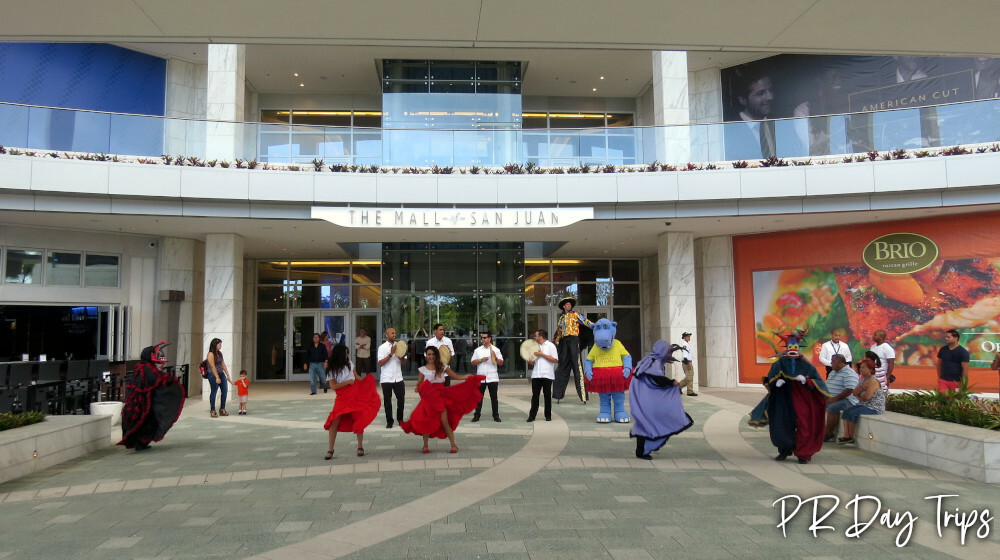 Shop til you drop
Try Your Luck
Visit one of the many casinos on the island to see if you are lucky or not.
Catch a Show
There might be a concert, theater show, or other event that interests you. You can check the calendars of the San Juan Convention Center, Ticket Center PR, or Ticketera to see upcoming events and shows.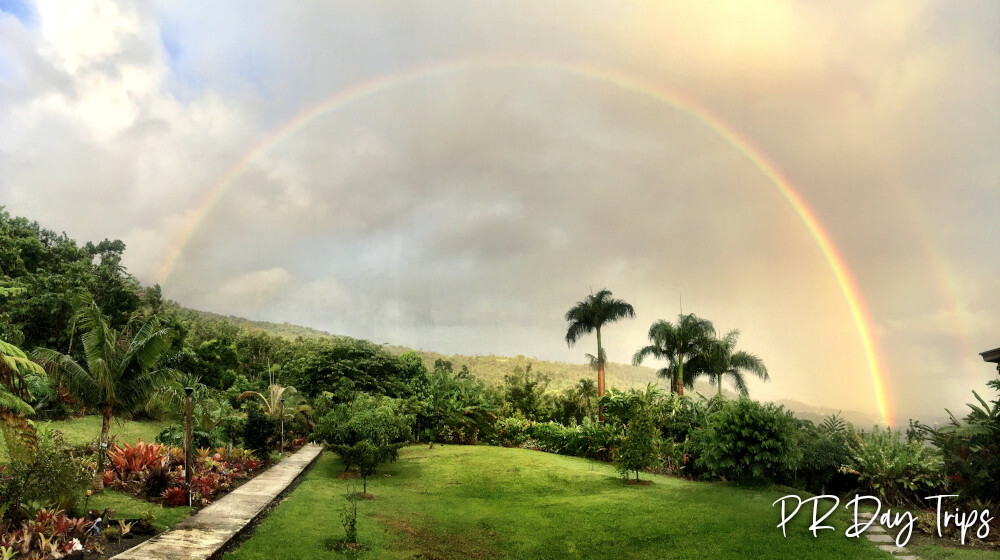 PuertoRicoDayTrips.com assumes no responsibility regarding your safety when participating in the activities described in this article. Please use common sense! If your mother or that little voice in your head tells you that you are about to do something stupid … then don't do it!